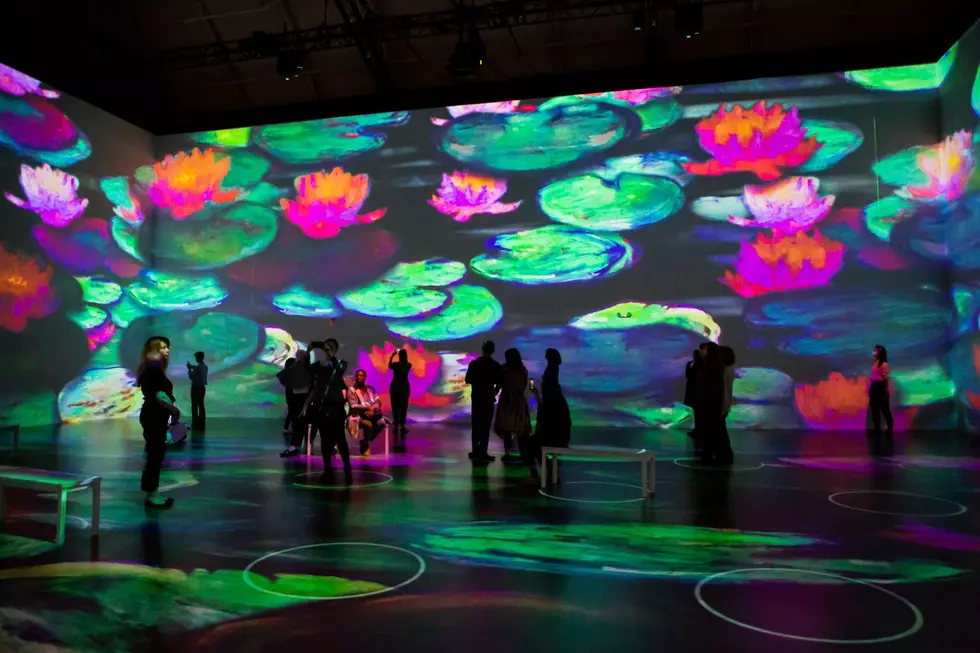 Step Into the Life-Sized World of Monet and the Impressionists in Boston
Immersive Monet via Facebook
Editor's note: This article was written by a Townsquare Media Northern New England contributor and may contain the individual's views, opinions or personal experiences.
The trend continues, and for a breathtaking reason.  Whether you were able to make it to the groundbreaking, breathtaking Vincent Van Gogh immersive art displays that swept the world or not, you most definitely heard about them.
This video below is just a sample of this truly immersive experience.  I have my tickets and cannot wait to step inside the world of the initiator and leader of the French Impressionist movement, Claude Monet, as well as other famous Impressionist paintings.
Monet's art will literally fill every inch of a room, gracefully moving along the walls and truly immersing you into his and others' world-famous paintings.  As the website Immersive Monet says, you'll become a part of the paintings.
Waltz through iconic paintings from the impressionist movement while enjoying original compositions from Claude Debussy, Frédéric Chopin and Maurice Ravel. It's an all inclusive experience you don't want to miss!  From Monet's celebrated water lilies to Degas's graceful dancers and so much more, you'll be swept away by Immersive Monet & The Impressionists!
Pierre-Auguste Renoir is another French Impressionist that powerfully lead the movement, and you'll be moving through his paintings as well.
A tantalizing exploration of vibrant colors on a jaw-dropping scale – step inside to be swept away!  The Impressionists were radicals that shook up the art world in the 19th century. Striving to capture the ever-elusive effects of sunlight and movement in expressive brushstrokes, they captured both the transient nature of beauty, and the timeless beauty of nature.
Click here for tickets.  This immersive exhibit is at the Lighthouse Artspace at the Castle Boston.
Artsy $16M, 68 Acre Stowe, Vermont Estate With Mini Golf, Tennis Pavilion, Game Room, and Helicopter Pad
Rockers Who Were Replaced Before Their Bands Got Famous
For some, it worked out just fine. Others might regret their decision!
More From Seacoast Current