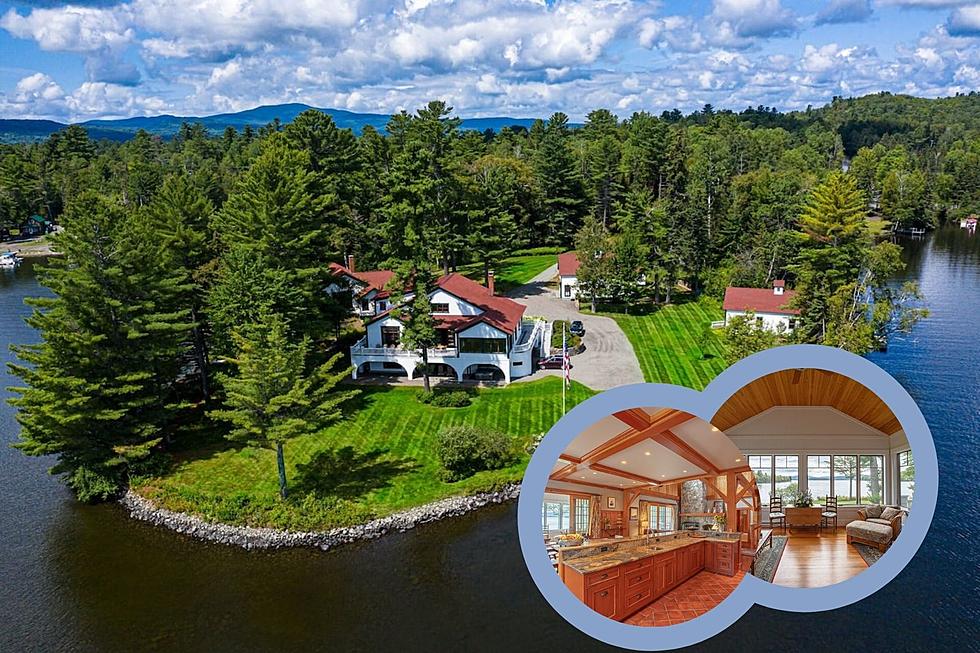 Stunning Rangeley Lake Airbnb Rental Highlight's Maine's Luxury and Beauty
Morton And Furbish Vacation Rentals via Airbnb
Editor's note: This article was written by a Townsquare Media Northern New England contributor and may contain the individual's views, opinions or personal experiences.
Let's face it, we Mainers are lucky. This state is stunning. From the coast to the borders, Maine has been wowing us since 1820.
The state is full of beautiful mountain ranges, coastal beaches, rolling hills, and of course, amazing lake regions.
Where is Rangeley Lake?
One of those lake regions is deep into Maine, near the western border with both New Hampshire and Canada. This region includes the iconic Rangeley Lake.
Rangeley is an outdoor enthusiast's playground. The region includes nature preserves, hiking trails, bodies of water, and Sugarloaf Mountain is just short trip up the road.
Where to stay in Rangeley?
Fortunately for Mainers and tourists, the rental game is strong in the Rangeley region. And the rapid emerge of Airbnb has made it even easier to find rentals at all levels of budget.
One of those rentals is located on a peninsula right on beautiful Rangeley Lake. The property features a main home and a smaller cottage. It has 8 bedrooms, 13 baths, and can host up to 16 people.
The houses are stunningly beautiful. A mix of Maine cottage and contemporary accents truly give the cottages a very unique feel. Both homes have complete kitchens and all the amenities needed for an amazing week of vacation.
Located just feet from Rangeley Lake, Indian Point has nearly 1,000 feet of frontage, two docks, kayaks and other lake toys, And it's just a short walk to supplies and food shops.
Available through Morton and Furbish Vacation Rentals, Indian Point on Rangeley Lake rents weekly for $2002 per night.
Live the Western Maine luxury life in this home on Rangeley Lake.
Luxury Airbnb Rental Highlight's Maine's Rangeley Lake
Deep in the heart of Western Maine, near the border of north New Hampshire and Canada, lies beautiful Rangeley Lake.
The lake is a popular tourist destination, and has many summer rentals. One of those stands out a bit over the rest.
Indian Point on Rangeley Lake is an amazing property. With 8 bedrooms and 13 bathrooms, the two house property is a perfect getaway from family reunions or work retreats.
10 Airbnbs With Hot Tubs Perfect For Your New England Glacial Getaway
New England is a beautiful and relaxing place year-round with scenic options for a much-needed private getaway, even in the colder months.
15 Unique Airbnbs for a Special Vacation in Maine
Whether you're tucked away in the woods in a treehouse or nestled in on the ocean in a sea-view cottage, Maine has plenty of unique stays that put the 'vacation' in vacationland.
More From Seacoast Current