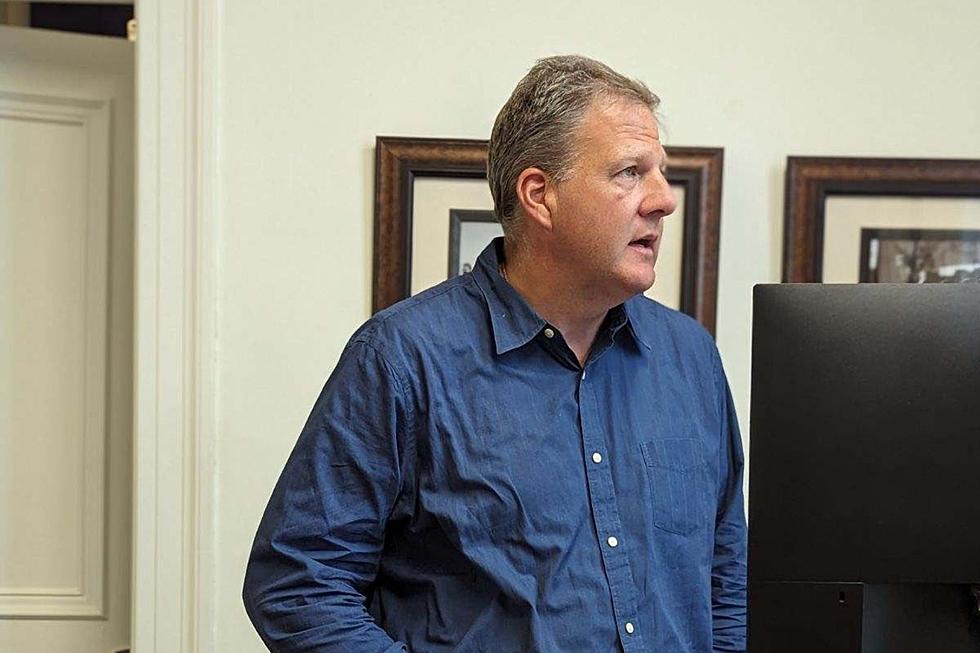 Sununu Will Not Run for Fifth Term as New Hampshire Governor
Gov. Chris Sununu (Gov. Chris Sununu)
🔴 Gov. Chris Sununu said the decision came after much consideration
🔴 Republicans will likely announce their intentions
🔴 Democrats say they have two "incredible candidates" to offer
---
New Hampshire Gov. Chris Sununu announced Wednesday he will not see re-election for a fifth term.
"After much consideration, I have decided not to run for another term as Governor in 2024," the Republican wrote on his Twitter account. "Be assured we will keep working and that the Granite State will continue to be our priority for the next 18 months."
In a letter to supporters posted by political reporter Stephanie Murray at The Messenger, Sununu said he has loved being governor, but the time is right for someone else to lead the state.
Sununu did not offer any hint as to what he would do when he leaves office in 2024.
Hints to a decision
After passing on a U.S. Senate run in 2022 and a presidential run this year, Sununu has dropped hints about his political future.
"Sununu has signaled for some time that he was leaning in the direction of not running again, and we finally have confirmation. Now we wait for interested parties to declare their intentions, which is likely to happen in fairly short order," SNHU Civic Scholar and founder of NH Political Capital Dean Spiliotes said.
Senator Kelly Ayotte, Education Commissioner Frank Edelblut, and former State Senate President Chuck Morse have all been mentioned as likely to jump in, but there may be others who express interest as well, according to Spiliotes.
Indeed Ayotte wasted no time signaling her intentions in a tweet thanking Sununu for his seven years in office promising some "big news in the coming days."
"The battle to ensure that New Hampshire keeps our Live Free or Die spirit must continue. Like many Granite Staters, I fear we are one election away from turning into Massachusetts," Ayotte wrote.
During a conversation in June on WEEI's Greg Hill Show, Sununu mentioned he is "probably out of here in 18 months or so. I don't know, I don't think I'm going to run again," Sununu said.
"I'll make a firm decision this summer. Not leaning towards it. We're crushing it in New Hampshire. This isn't a career, it's public service. Someone else kind of needs to take the mantle. I've got kids to put through college. I don't know. You go out on top," Sununu said, adding that the legislature could carry him out like Daniel "Rudy" Ruettiger in the movie Rudy.
"We've done great, and it's time for someone else to come in. That's where my head is right now," Sununu said.
The governor believes that if he does run for a fifth two-year term, he would win. There is no term limit on the office in New Hampshire.
New Hampshire Democratic Party chair Ray Buckley believes the decision means the Granite State can undo what he believes are damaging policies.
"This announcement today marks an inflection point for our state. We can begin to turn back the clock on the damaging policies enacted under Chris Sununu's tenure."
"Sununu's legacy is marked by some of the highest electricity rates, rising housing costs, and property taxes in the nation. Sununu signed the first modern abortion in New Hampshire history and, under his leadership, we emerged as the only state in New England without affirmative protections for abortion rights," Buckley said in a statement. "As he continued to fail Granite Staters, Sununu's impact on the state can also be observed in his role leading the rapidly shrinking Republican legislative majority in the State House, whose extreme legislation and behavior have become the frequent target of late-night talk shows."
Buckley said Democrats are enthusiastic about the candidacies of Manchester Mayor Joyce Craig and Cinde Warmington, the only Democrat on the Executive Council. Buckley described them as "two incredible, highly accomplished candidates prepared to present a bold and inclusive Democratic vision to the people of New Hampshire."
Craig herself said that Sununu's departure from the race means voters have the opportunity to chose a new direction for the state.
"As I've had conversations with people across our state I've heard over and over that we need a governor that will support our cities and towns, lower costs, strengthen public education, build affordable housing, and protect our reproductive rights. I'm running for governor to do just that," Craig said in a statement.
Contact reporter Dan Alexander at Dan.Alexander@townsquaremedia.com or via Twitter @DanAlexanderNH
Watch a Picturesque Sunset at These 8 New Hampshire Locations
More From Seacoast Current