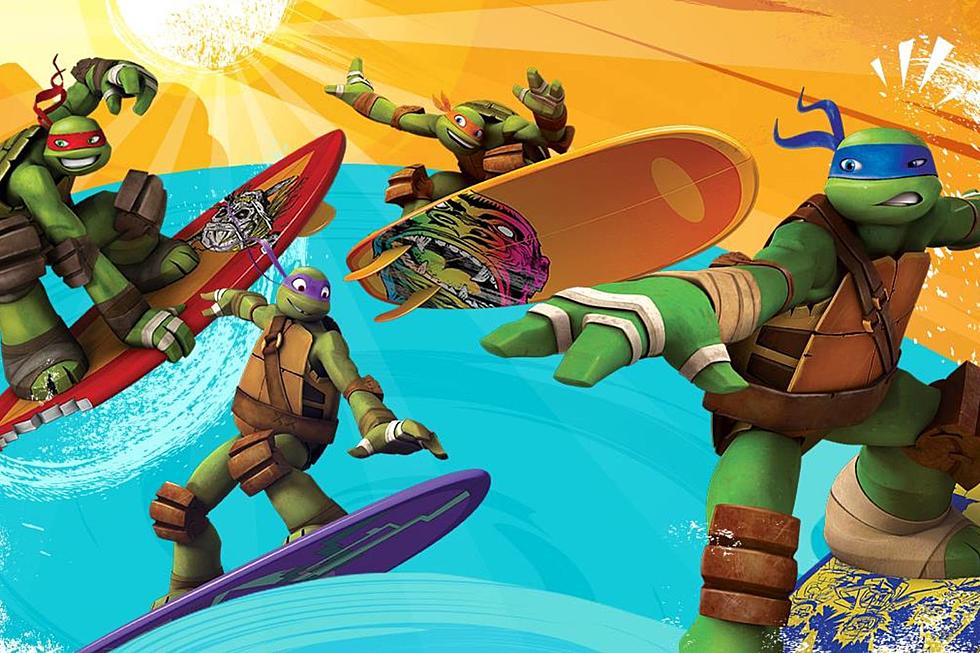 Teenage Mutant Ninja Turtle Manhole Covers Coming to Their Birthplace in Massachusetts
Teenage Mutant Ninja Turtles via Facebook
Editor's note: This article was written by a Townsquare Media Northern New England contributor and may contain the individual's views, opinions, or personal experiences.
Supporting the arts in such a fun way is definitely how I describe this.  Manhole covers are jewelry for our streets, so to speak, and art under our feet if done correctly.
As a matter of fact, the gorgeous ski and summer resort of Vail, Colorado, had manhole covers that were so incredible, people were actually stealing them as souvenirs.  The town has since locked them down, and now has small pieces of  jewelry replicating the towns manhole covers.  What a brilliant idea, right?
According to Mass.com, the city of Northampton, in the western part of Massachusetts, is using $20,000 for these custom manhole covers to pay tribute to the Teenage Mutant Ninja Turtles. The town is the birthplace of these famous turtles, who even grace the side of a building downtown.
The idea and first drawings were born in Northampton, where the two creators, Peter Laird and Kevin Eastman, were also born.  This arts project is in thanks to grant funding from our federal government's pandemic relief money rolling out to cities nationwide.  Peter and Kevin started the Teenage Mutant Ninja Turtles in Northampton in 1982 before moving to Dover, New Hampshire.
As you may know, the Teenage Mutant Ninja Turtles is a children and teen cartoon and comic strip turned media empire that follows the four, super cool, crime-fighting turtles named Leonardo, Michelangelo, Donatello, and Raphael.  They're superhero brothers who keep the world safe.
According to Mass.com, this Northampton Ninja Turtles project will support the local arts scene and famous residents with four custom-made manhole covers along Main Street, which is being redesigned over the next few years.
Mass.com says Northampton has awarded $4 million in grants to more than 60 local nonprofits, businesses, and projects, including the Teenage Mutant Ninja Turtles art installation.
Cowabunga!
Most common words used to describe UFOs from reported sightings
UFOs (unidentified flying objects) have been reported throughout history and people have used similar words to describe them throughout.
Stacker
culled the National UFO Reporting Center's top list of UFO descriptors and famous examples of each UFO in history.
30 Rock Star Homes You Can Rent or Visit
Spend the night at legendary properties once inhabited by Bob Dylan and Kurt Cobain.
More From Seacoast Current