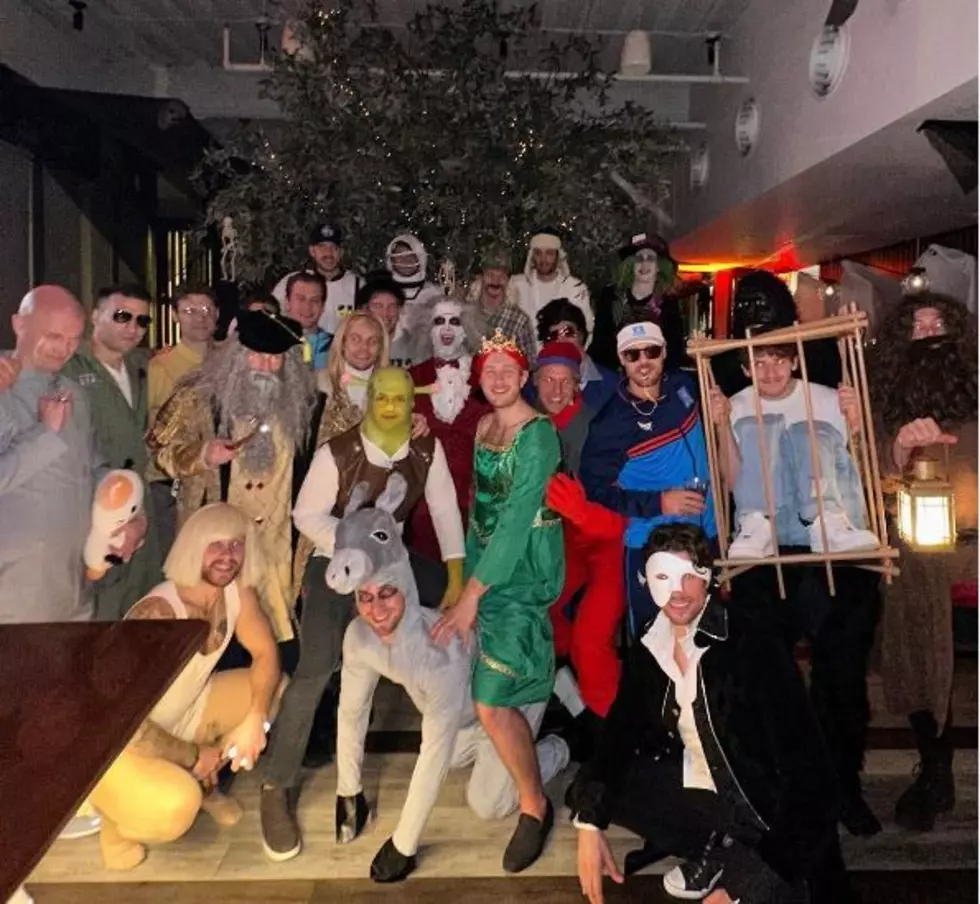 The Boston Bruins Won Halloween This Year With Three Outrageous Costumes
NHLBruins via Instagram
Editor's note: This article was written by a Townsquare Media Northern New England contributor and may contain the individual's views, opinions or personal experiences.
Every year, the Boston Bruins outdo themselves with Halloween costumes.
I'm not sure who is behind all of the masked madness...maybe the captain, Bergeron? If I were a betting man, I would give some credit to #63 - Brad Marchand.
Regardless of who is in charge of it, the Boston Bruins absolutely CRUSH their Halloween costumes every year.
This year, there is an obvious winner among the Bruins team. I mean, there were three players that looked absolutely hilarious, but I will get to this year's winner shortly. For now, lets take a stroll down memory lane:
This is Halloween 2019. The team crushed their Toy Story 3 costumes. The blow-up dolls are hilarious, and Forky is one of the best supporting roles in an animated movie ever. Great work, B's.
For Halloween 2020, some of the boys dressed up as Snow White and the Seven Dwarfs. Jeremy Swayman as Snow White is funny, but the look is not everyone's best.
Who could forget the Bruins dressing up 1990s style for the 2019 Lake Tahoe Winter Classic? It may not be a Halloween costume, but a dress-up nonetheless.
Halloween 2020 had Bergy looking like Elmo...and who wouldn't love that face. Cute as can be for the Captain.
But this year's Halloween costumes absolutely crushed the past. First, they look great as the Mario Bros.
The team visited Boston Children's Hospital for the 12th time, Halloween costumes and all. Yes, these look great, but they're not where the crowning of champions come in.
This year, the team had a designated costume day, the Mario Bro's, followed by a free-for-all costume contest.
Let me tell you, that contest was hilarious.
An honorable mention goes out to Jakub Lauko. I think that's him in the Harambe costume. He is caged, and the gorilla is attached to him. Very fun.
The real MVPs were obvious, in my opinion...
Linus Ullmark, Jeremy Swayman, and Connor Clifton look so damn good. The trio went as Fiona, Donkey, and Shrek.
Please do yourself a favor and scroll to the third pic. Clifton looks scary as Shrek, but my god does he pull it off!
These 10 New Hampshire Cities Have the Best Downtowns
The 21 Best Seafood Restaurants in New Hampshire
We reached out to New Hampshire residents on Facebook to ask their favorite seafood joints. These are the ones that came up.
More From Seacoast Current