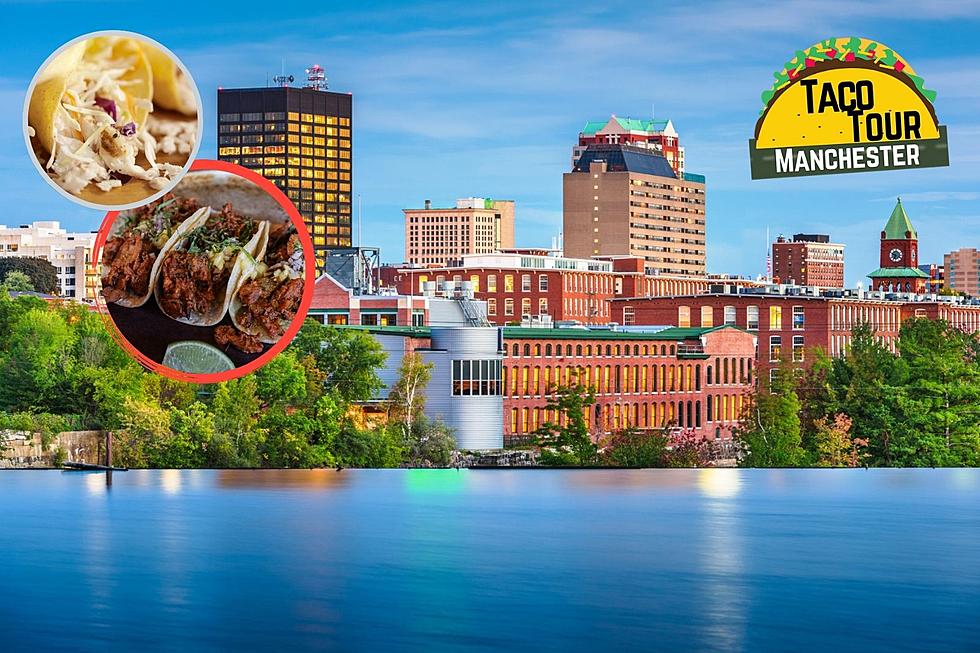 The Free, Mouthwatering Taco Tour Festival in Manchester Returns After a 2-Year Hiatus
Canva
Editor's note: This article was written by a Townsquare Media Northern New England contributor and may contain the individual's views, opinions or personal experiences.
This is a taco lover's dream festival.  We get to take our taco-eating skills to an entirely new level and love every minute of it, all for free.
For the first time since May 2019, Taco Tour Manchester will shut down Elm Street on Thursday evening, May 5, so we can eat the night away.
Let the salivating begin, as I'm sure it has for the 30,000 people expected to stroll up and down Elm Street in downtown Manchester eating as many tacos as they can, according to the Manchester Chamber.
Taco Tour Manchester is that one night each year where downtown Manchester restaurants and venues ALL serve tacos.  How scrumptious is that?  Save up that appetite so you can taste test like crazy as you amble from restaurant to restaurant lining Elm Street, all offering up incredible, mouthwatering tacos.
This 5-hour festival kicks off at 4p on Thursday, May 5.
Since 2011, this May tradition in the Queen City has grown annually into one of the biggest and best festivals in New Hampshire.
The creators of this massively delicious festival, The Greater Manchester Chamber, in collaboration with the Manchester Economic Development, are beyond thrilled to welcome people:
This event is a favorite of thousands throughout the Greater Manchester region and beyond and we are thrilled that our community will see this amazing event come back to life on May 5th, 2022.  The Taco Tour is a wonderful downtown experience that highlights the creativity, food and personalities that make our restaurants so incredible. We are proud to be offering such a fun community event that boosts economic energy and vitality in Manchester.
Restaurants that want to participate can click here, or if you want more info then click here.
How many tacos can you eat in 5 hours?
Let's Tour the Massachusetts home of Aerosmith's Joe Perry
Every Movie Batman Actor, Ranked From Worst to Best
From Lewis G. Wilson to Robert Pattinson, we ranked them all.
More From Seacoast Current