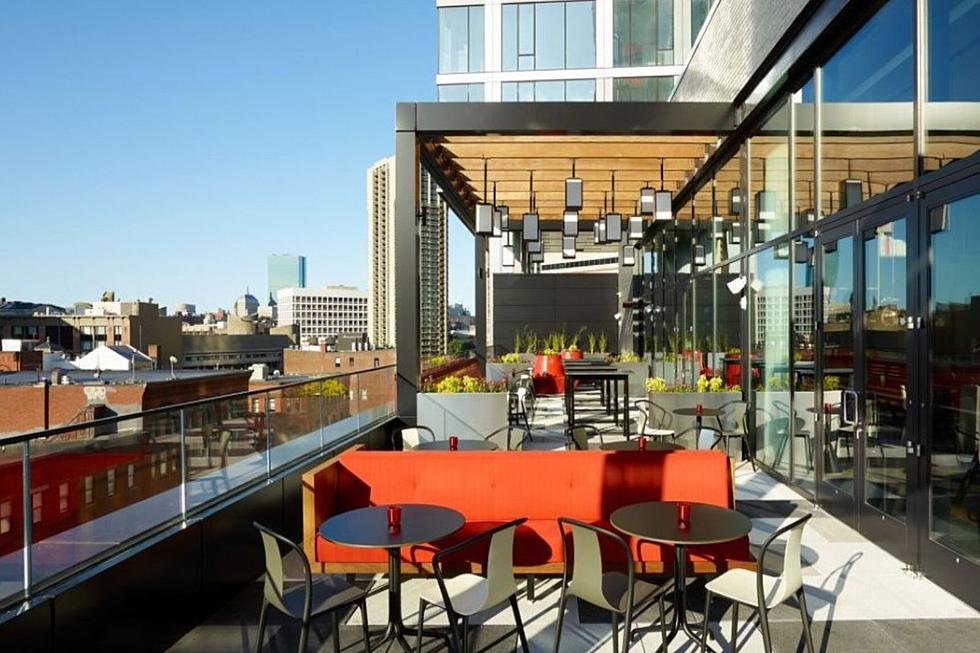 The Hidden Hotel and Secret Sky Deck Above TD Garden in Boston
CitizenM hotel Boston
Editor's note: This article was written by a Townsquare Media Northern New England contributor and may contain the individual's views, opinions, or personal experiences.
Did you know about this?  I had no idea there was a hotel above Boston's TD Garden and North Station.  I mean, it's not like we know where every hotel is in Boston, but you know what I mean.  When we think of TD Garden, and especially if we've been there, it's all about the Boston Celtics, Bruins, concerts, and events.
Apparently, this hidden gem is right there, according to Boston Uncovered. It's got easy access to everything you'd want.  It's called CitizenM hotel Boston, and Boston Uncovered says that it's a Boston-themed hotel with both work space for locals and a cool vibe for dining.  It's completely a unique, boutique hotel hidden within an area of Boston we all know.
CitizenM hotel's are all over the world in major cities, according to the website, and pride themselves on being boutique hotels for the wise, not wealthy.  They're only located in the most prime locations with a funky, artsy feel, and brag about having the best bedding. So, your time in the boutique room is super comfy, and the views are iconic with floor to ceiling windows.  There's also 24-hour food and beverage service as well as a sky deck with incredible views of the water, Boston skyline, Charlestown, and Copley.
According to the CitizenM hotel Facebook page, they opened the Boston hotel in 2019 right before the pandemic hit, so it makes sense if you're unaware of it.  So, now you know for your own staycation or getaway where you're in the heart of everything Boston for budget.
Top 10 Acceptable Myths About Driving in New England
Rockers Who Dated Their Bandmates
More From Seacoast Current