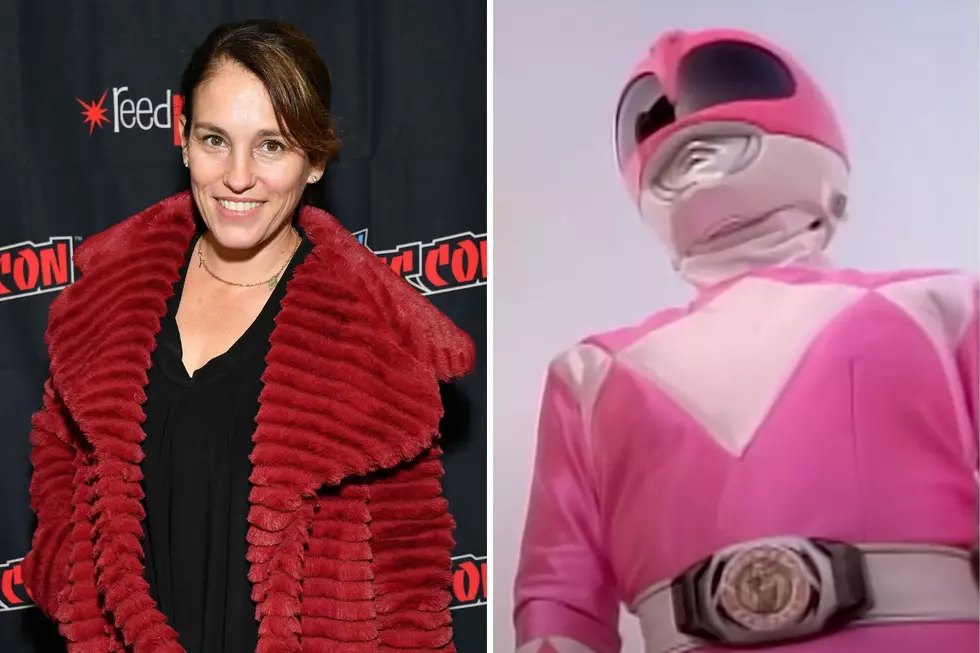 The Original Pink Power Ranger, Amy Jo Johnson, Was in Maine
Dia Dipasupil/Getty Images,
Power Rangers Official/YouTube
Editor's note: This article was written by a Townsquare Media Northern New England contributor and may contain the individual's views, opinions, or personal experiences.
If you ever watched "Mighty Morphin Power Rangers" back in the '90s, then you most likely had a favorite Power Ranger. If in fact you did have a favorite Power Ranger and it was the Pink Ranger, otherwise known as Kimberly Hart, then you will want to know that she was hanging out in Portland, Maine, over the weekend.
Amy Jo Johnson, the actress, who plays the Pink Ranger was actually doing more than just hanging out in Portland, Maine. She and a group of other actors and actresses (plus many more) attended the gala premiere of the Picture Maine Film advocacy group. According to Creative Portland,  The group works to "promote advocacy for healthy film incentives to pump the creative economy and attract filmmakers to Maine."
Amy Jo Johnson took to Instagram to post a photo from the fundraising event that happened at Canopy by Hilton Portland Waterfront.
Who knows, maybe one day we will see the original Pink Ranger in a movie that was filmed in Maine.  In Amy Jo Johnson's Instagram post, she writes "I want to shoot in Maine! ♥".
According to the Press Herald, Picture Maine is a new film advocacy group. Why did this group come about? Well, Press Herald states that it is due to many failed efforts by film professionals and legislators to convince state officials to increase tax credits and other financial incentives for media production.
The last attempt to convince state officials was back in 2021. A bill was submitted to the Legislature to increase the incentives, however, it was held over, and sponsors decided to let it go with hopes of coming back with an even stronger bill.
One of the goals that Picture Maine has is to propose a new film incentive bill while making others (the public and elected officials) aware of the filmmaking talent that is already in the state and how incentives would be able to turn that talent into a permanent industry which would create film and media production jobs.
13 Movies Filmed in Maine
Maine is not new to Hollywood. Many movies have been filmed in Maine since 1956.
30 Unwritten Rules in Maine
Every state has rules and laws, however there are unwritten rules that we all learn to abide by. Maine is no exception to having unwritten rules that residents should follow.
More From Seacoast Current