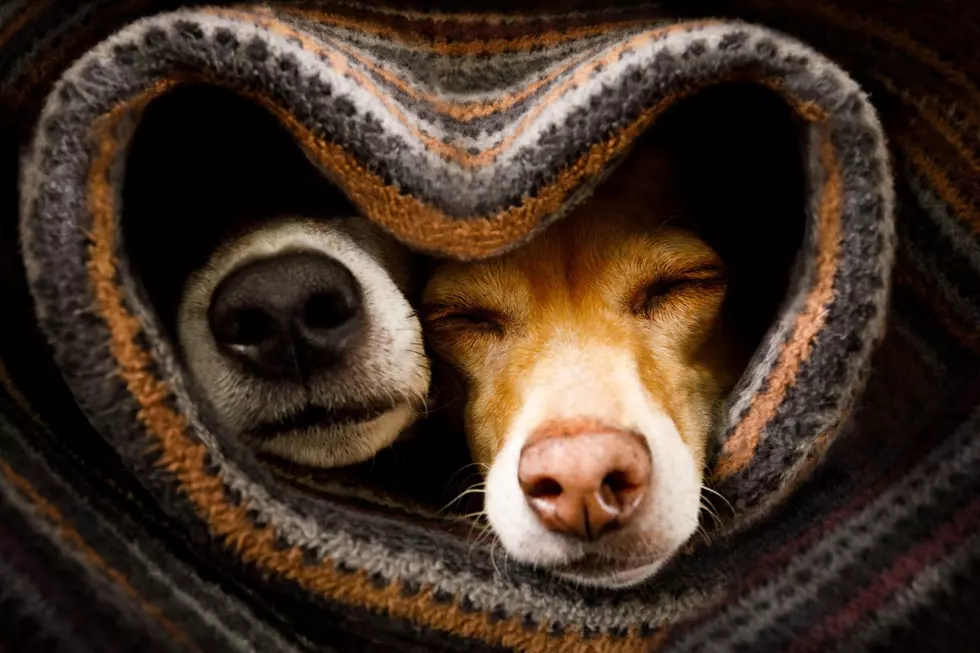 These Are the Most Popular Dog Names in New England
Getty
Editor's note: This article was written by a Townsquare Media Northern New England contributor and may contain the individual's views, opinions, or personal experiences.
I'm not sure I like the idea of my four-legged, furry, fun-loving best friend having a popular dog name.  I like the idea of unique when it comes to my pups' names, you know what I mean?  Still, no matter what, it's usually personal and special to you, and that's what counts.
Most dog names come from the way they look, personality, a favorite character from a book or movie, or a sports reference.  How many pets have you met whose names involved the Red Sox or Patriots? Something celestial is popular, or maybe your dog's name comes from your childhood street in Portsmouth or a favorite New England vacay spot.  I met the cutest dog named Chowder a couple of years ago, as well as a pup named Nantucket.
Enter Bark, a website that is everything dog, whether you're looking to shop every once in a while or get involved in their themed subscriptions and perusing the store.  According to Bark, they've reached 6.5 million dogs in the last decade, so leave it to them to know what's up with the most popular dog names and other fun facts and informative dog tidbits.
According to Bark, which has been around since 2012, they decided to some diving into their endless dog data and see what the most popular dog names are in New England and the rest of the country.
Luna is the #1 dog name in the country, and that includes Maine, Massachusetts, Vermont, and Connecticut.  In New Hampshire it's Charlie, and Rhode Island's most popular dog name is Max.
I've actually met dogs with all of those top names. Here's the full list of 100 across the country, if you're interested.  I have to admit, I'm loving most of them, and can see why they're popular.
Luna
Bella
Max
Cooper
Daisy
Charlie
Loki
Lucy
Nala
Koda
Sadie
Bear
Milo
Stella
Bailey
Jax
Rocky
Tucker
Lola
Nova
Zeus
Duke
Zoey
Willow
Buddy
Penny
Piper
Finn
Apollo
Molly
Ellie
Riley
Maggie
Harley
Diesel
Rosie
Blue
Leo
Ollie
Moose
Lily
Oakley
Ruby
Ace
Coco
Jack
Scout
Oliver
Thor
Murphy
Mia
Bentley
Shadow
Millie
Kona
Sophie
Winston
Hank
Gunner
Bandit
Bruno
Pepper
Odin
Toby
Remi
Hazel
Gus
Athena
Beau
Chloe
Winnie
Rex
Dixie
Teddy
Louie
Maya
Layla
Tank
Sasha
Jasper
Archie
Roxy
Honey
Ruger
Maverick
Ranger
Dexter
Olive
River
Marley
Cash
Lady
Remy
Izzy
Leia
Axel
Gracie
Atlas
Peanut
Xena
Northern New England's Best Holiday Light Displays for 2022
Here are just some of the best holiday light displays you can find in Maine for 2022.
2 Million Dollar Birdhouse, Rustic Castle, For Sale in New Durham, New Hampshire
This house on Merrymeeting Lake in New Durham, New Hampshire is a lake house masterpiece. The 2 million dollar birdhouse home is rustic cabin meets stone work castle vibes.
More From Seacoast Current