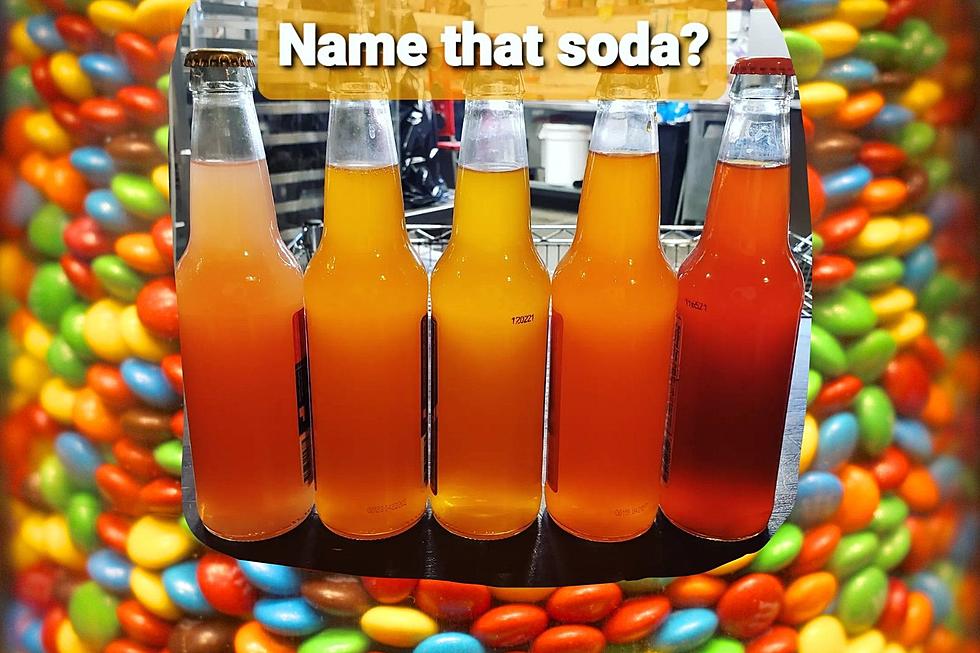 These Crazy Flavored Sodas at This New Hampshire Candy & Ice Cream Shop Are Flying Off the Shelves
Lickees & Chewy's Instagram & Canva
Editor's note: This article was written by a Townsquare Media Northern New England contributor and may contain the individual's views, opinions or personal experiences.
Ranch Dressing flavored soda sits next to Buffalo Wing soda on the shelves of Lickees & Chewy's Candies and Creamery in downtown Dover, New Hampshire.  I mean, why not? Those flavors go together in every other aspect.
And it doesn't end there.
I ran across these unique flavored sodas on Lickees and Chewy's Instagram and was like, what the what?? So, I immediately called owner Chris Guerrette to find out what was up.
Crazy right?  I mean, this is Lickees and Chewy's, so having fun and keeping it interesting is what we do.  These sodas are quirky and gimmicky, so they're perfect for us.
Chris told me that of their 50+ flavored sodas, some are on the more "normal" side like various Root Beer flavors or Orange Dreamsicle. But, around 25 of his flavored sodas are these nutty, insane flavors.
There's Enchilada, Peanut Butter and Jelly, Carrot Cake, and Mustard.  The vegetable family is taken care of with Cucumber, Black Olive, and Sweet Corn.  Chris even has Grass-flavored, and I mean the green stuff we walk on.
They're really popular and people love them for parties.  The most popular right now are the Ranch Dressing, Buffalo Wing, and Bacon & Chocolate flavors.  I'm not aware of anyone buying Mustard yet, so we're waiting on the first person to try it.
Now, if you're new to the area like me, or need a friendly reminder about this shop, it's named after Lickee the knight, and Chewy the dragon from the Kingdom of Caramelot.
Get it?
This 5000 square feet candy & ice cream shop and chocolate factory is filled with deliciousness.
Salivating yet?
It has over 200 bulk candies, imported British and European chocolates, as well as other international candies, classic nostalgic candies, and 100's of PEZ out the wazoo.
I mean, the sweetness doesn't end.
Yes, cuteness reigns in this kingdom, too.
It even has high quality non-GMO and gluten free candies, but I digress.
Back to the soda for a second.  Who's going to try Mustard?  I dare you.  For more info on everything Lickees and Chewy's, click here.
Every Movie Theater Candy, Ranked From Worst to Best
20 Best Places to Get Your Nails Done in New Hampshire
Because you deserve to treat yourself.
More From Seacoast Current