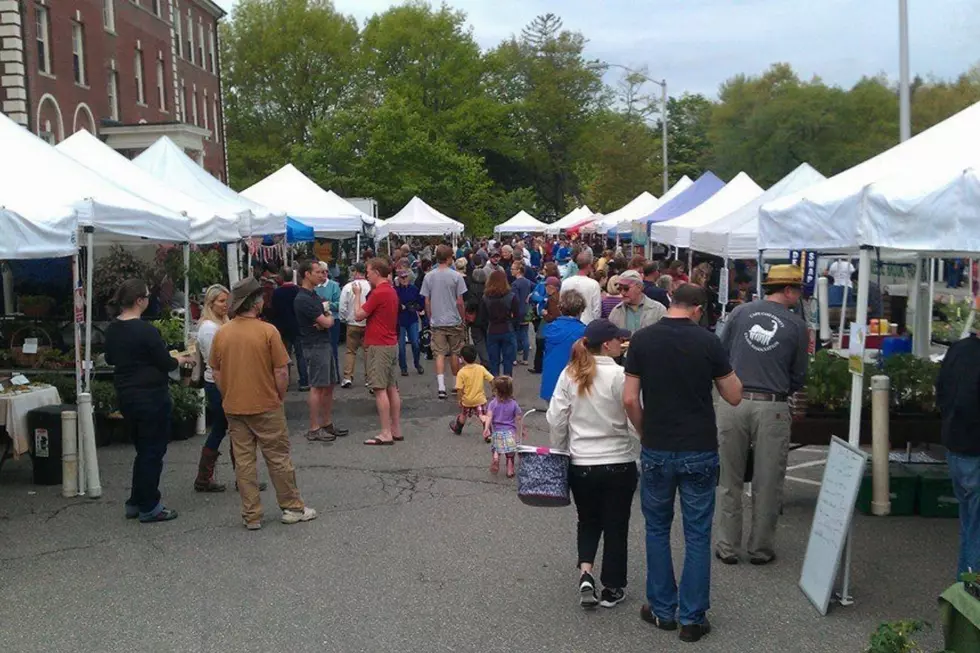 This New Hampshire Farmer's Market is Open with Only Locally Grown, Caught, Harvested, and Handmade Items
Portsmouth Farmer's Market via Facebook
Editor's note: This article was written by a Townsquare Media Northern New England contributor and may contain the individual's views, opinions or personal experiences.
One of the greatest parts of the summer season is the myriad of farmer's markets dotting the New Hampshire Seacoast. What's even better is that most of them continue well into the fall season, and the Portsmouth, New Hampshire, Farmer's Market is no exception.
Are you ready? Because it's open every Saturday 8am-12pm through November 5th.
It's right outside Portsmouth City Hall at 1 Junkins Avenue in downtown Portsmouth, with easy parking for you just across the street in the South Mill Pond Playground Lot.   You can't miss it, because you'll see smiles and shopping bags, hear music, and feel the quaint energy that defines the Portsmouth Farmer's Market.
Of course, finding your freshly grown, delicious produce is a huge must at the market, along with meats, baked goods, prepared foods, honey and syrup, body care and candles, seafood, eggs, and handmade crafts. You'll be able to amble through 35 local food and craft vendors from around the Seacoast, meet people, and try new items.
 It really is a lovely summer and fall tradition.
If you aren't aware, Seacoast Eat Local operates this and other farmer's markets around the Seacoast including ones in Exeter, Dover, and Durham.
All of our vendors make, grow, harvest, catch, or craft 100% of the products they sell at the market. We also have musicians, nonprofits, and other guests to help make the markets community-oriented and engaging. Learn details about each market location below.
Seacoast Eat Local is all about cultivating a thriving food economy and building bridges, as its website says, between regional food producers and consumers.
Our vision is that the Seacoast Region will have a vibrant, diverse community of successful farms and food producers and ever-expanding access for consumers.
It's totally family-friendly except for your furry, four-legged members, unfortunately.
To see an interactive map of the Portsmouth Farmer's Market and search vendor locations, click here.
Moms of Rock Stars
Honoring the mothers of great musicians on Mother's Day. Word to your Moms!
This $30 Million Water Front Beach House on Cape Cod is an Oasis
More From Seacoast Current