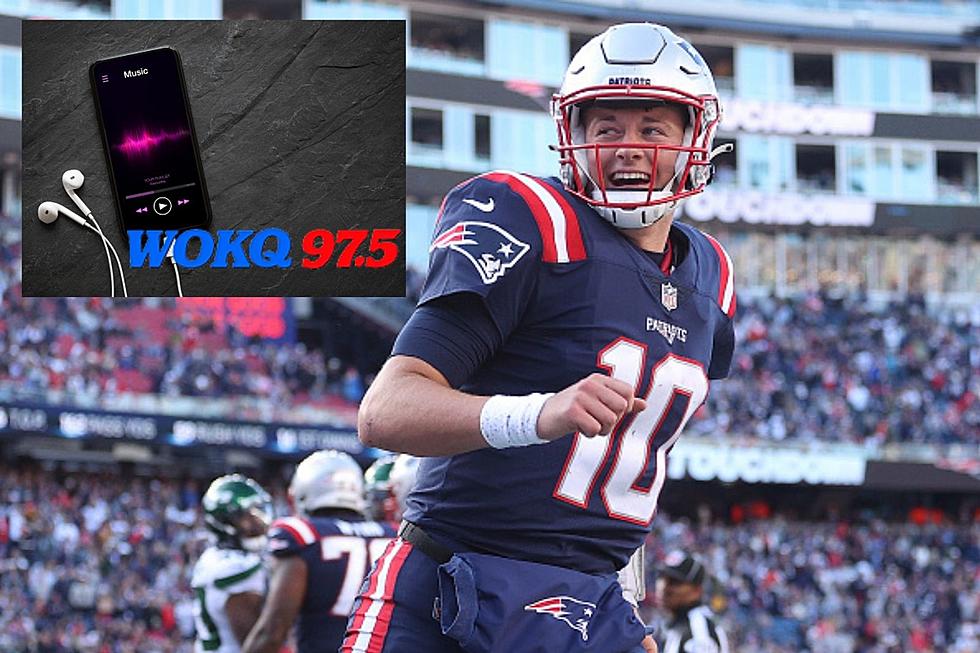 This WOKQ Patriots Remix Should be Mac Jones' Pre Game Pump up Song
Getty Images: Canva
Alright, people! This Sunday is our last regular season game and we need to bring the heat against the Dolphins.
We already know we are going to be in the playoffs but depending on what happens in Miami, we could be anywhere between the number one seed in the AFC (the Jets would have to beat the Bills for that to happen) or drop all the way to seventh and thus the final wild card spot, according to patspulpit.com.
You might be thinking, WOW Kira! Where did you learn all of this sports lingo?! Well, the internet is a pretty educational place. Just because I don't know the difference between a linebacker and wide receiver, doesn't mean you should be deprived of getting HYPED for the playoffs!
Mac Jones and the Pats have been looking really good lately. But we're not the only team with a talented rookie this year. Miami has wide receiver Jaylen Waddle from Alabama who is WICKED FAST!
Sadly, we're not going into this game as confident as we'd like to be because the Pats have lost six of their last eight games in Miami. Womp Womp.
Like Boston.com said, the Dolphins are playing for pride but the Patriots have a lot to lose.
We want to go into this game with positive vibes and a winning attitude! We released an exclusive WOKQ remix to get you pumped up for Sunday's game. It's to the tune of Elle King and Miranda Lambert's "Drunk and I Don't Wanna Go Home". We hope you like it and GO PATS!!!
20 Celebrities Who Love the New England Patriots As Much As You
Patriots Nation is strong with or without Tom Brady and these celebrities count themselves among the those who love New England's football team.
A Look Back at Tom Brady's Six Super Bowl Wins With the New England Patriots
More From Seacoast Current