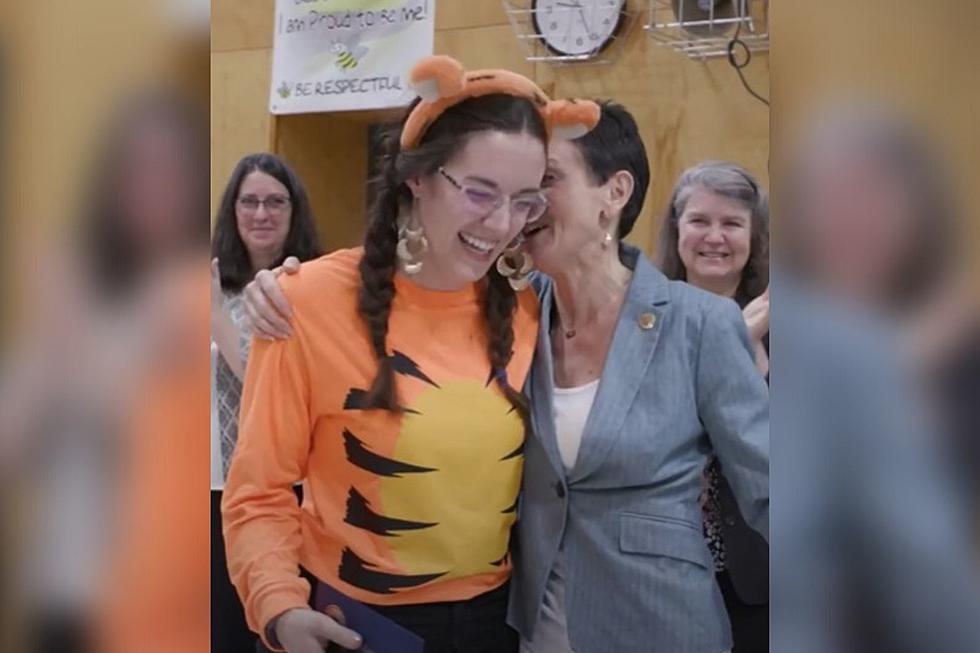 Two Maine Teachers Will Receive $25,000 and National Honors Today
Milken Family Foundation
Editor's note: This article was written by a Townsquare Media Northern New England contributor and may contain the individual's views, opinions or personal experiences.
The Milken Educator Award is being given out today
While every day is a great day to brag about and appreciate educators, especially in Northern New England, today may be the greatest day to brag on two of our own Maine Educators, because they officially have proven themselves as tops in the nation. Today, multiple educators are receiving the Milken Educator Award, which according to the Milken Family Foundation,
"recognizes teaching excellence publicly not only to inspire educators, but also students and entire communities about the importance of joining the teaching profession."
Basically, according to the Foundation, the Milken Educator Award is considered "The Oscars of teaching" and comes with a hefty $25,000 prize as well.
One Maine teacher already received her award this morning
Earlier this morning, the students, faculty, and staff of the Smith School in Winterport, Maine, were all gathered together to celebrate the Read-A-Thon. What they didn't realize was that they were also all gathered to celebrate third-grade teacher Hillary Hoyt being named as one of the recipients of the Milken Educator Award as well as being presented with her $25,000 check.
Another Maine teacher will win the award later today
For the first time in Maine history, two Maine teachers will be awarded with the Milken Educator Award, as another Maine educator in addition to Hillary Hoyt will receive the award and the $25,000 as well. However, because the other winning teacher and students don't even know about it yet, we can't reveal the winner just yet. Once it becomes public knowledge, though, we'll update this article with the winning teacher's name and school.
Hillary and the second teacher that will be awarded today join Maine teachers Adam Parvanta, a teacher at Gorham High School, and Saco Middle School teacher Michaela Lamarre, who won the Milken Educator Award back in 2019 and 2015, respectively.
Congratulations to all of our Maine educators who do their best to mold the minds of the future every single day, and a special congratulations to our 2022 Milken Educator Award winners as well!
Now that you know a few of Maine's best-educated towns, here are 11 of the coolest Maine towns to visit in 2022
Maine is a state that has so much to offer. So this year, visit somewhere new!
25 Things You Say That Could Get Your Mainer Card Revoked
According to Mainers, if you say any of these, you will get your Mainer card revoked and probably be seen as a flatlander.
More From Seacoast Current