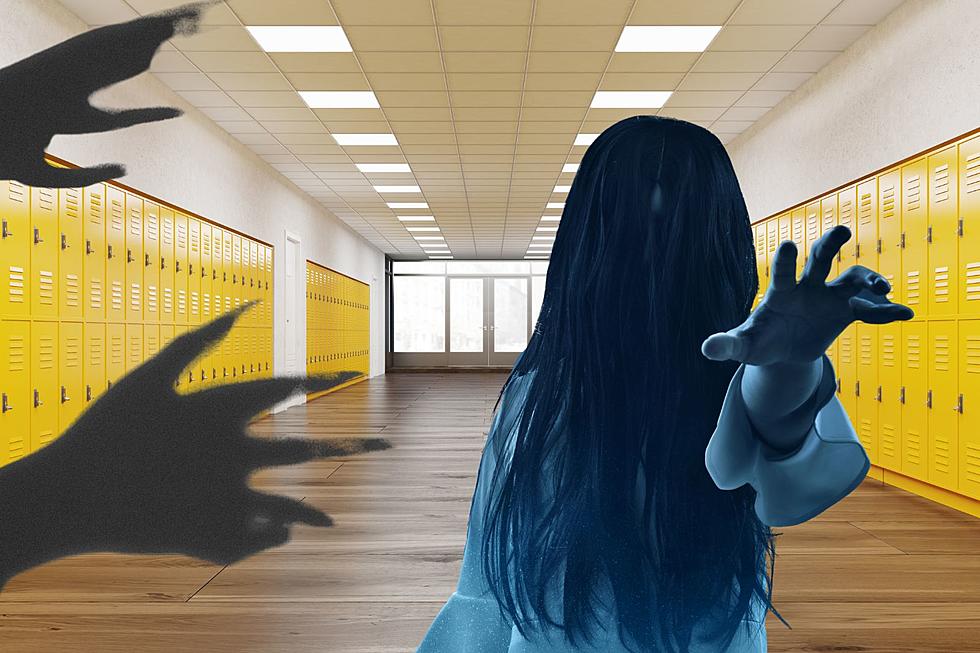 Two of the Most Haunted Schools in the U.S. Sit on a 'Hellmouth' in New England
Canva
Editor's note: This article was written by a Townsquare Media Northern New England contributor and may contain the individual's views, opinions, or personal experiences.
I swear, any town that you go to will have a location that is known to be haunted. Heck, even the college that I went to in Massachusetts (Emerson College), is said to be haunted. Not only was it rumored that some of the resident dorms were haunted, but also the Cutler Majestic theater attached to the college was also said to be haunted.
Obviously, some places, just like Emerson College, have backstories on how people passed away tragically to only stay and haunt the location. However, sometimes there are scarier things out there.
Do you believe in ghosts? demons? poltergeists? Well, one town in Massachusetts is rumored to have them all, and even worse, at the town's middle and high schools.
According to WGU, Marblehead, MA, sits on a "Hellmouth" and is home to some of the most haunted schools in the country.  In colonial days, the town was actually called "Hellmouth," however, it was later changed.
If you do not know what a Hellmouth is, it is known to be a property representing the entrance of hell. So, what does that mean? Well, it means that it is a window that lets in both negative and positive spiritual energy.
According to The Shadow Lands, Marblehead's Middle School is rumored to not only be haunted but there was also a report of UFOs.
The Middle School girls' locker room is supposedly haunted by a young man that passed away in a motorcycle accident. The Shadow Lands go on to state that there was a report of UFOs over the school, and the story and a photo even made the local paper.
Ghosts and UFOs honestly are not that creepy. What really makes Marblehead more terrifying is what goes on at the High School.
Like the start of a horrifying Stephen King novel, the High School is said to be built on an Ancient Burial Ground.
The Shadow Lands claim that there has been a crazy number of things that happen at the school, such as poltergeists, orbs, a grey lady, the feeling of not being wanted, elevators that don't work properly, and even fire alarms that randomly go off.
Is there really a portal under these schools? Who knows, but with all that goes on, it seems like it would make a great Stephen King novel.
30 Haunted Places in Maine
Most of the locations on the list share a little about what has been claimed as paranormal happenings for these locations, which can include seeing apparitions, hearing strange noises, or maybe even spookier experiences involving unexplained conditions of vehicles, shaking beds, or flying dishes. Here are 30 haunted places in Maine.
Celebrities Who Lived in Haunted Houses
Below, check out 25 stars who claim to have lived in haunted homes.
More From Seacoast Current