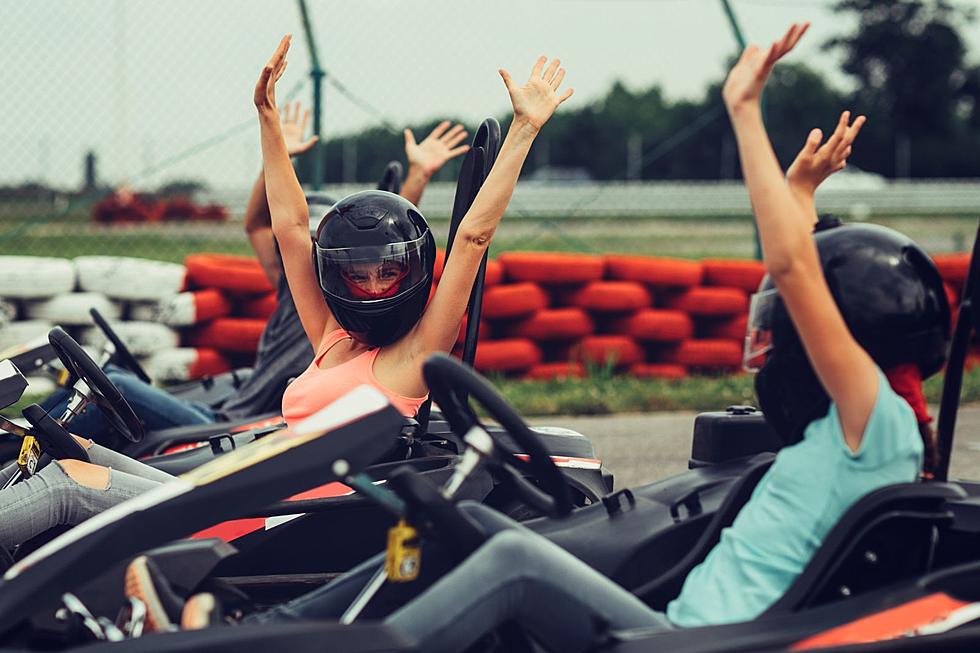 Unleash Your Need for Speed: Discover the Best Go-Karting Spots in New Hampshire, Massachusetts
Canva
There's nothing more thrilling than racing your buddies on the go-kart track.
This writer remembers afternoons spent at the local mini golf course with friends, which inevitably meant racing each other on go-karts. After all, when you've been standing in the sun while on the mini golf course, you need something more adrenaline-pumping to balance that out.
Then there's the fact that when you're a kid who can't drive, it's thrilling to step on the gas in a safe environment where a little road rage never hurt anyone (provided it's in the spirit of fun, of course). Even as an adult, it's fun to race your companions, ensuring that they choke on dust as you cross the finish line first (or, you could be "that" person who spins out, requiring the person in charge to free you from the shackles of tire barriers).
Moral of the story, you'd be hard-pressed to find someone who doesn't like go-karting.
With that in mind, we decided to embark on a quest to find the best go-karting spots in New Hampshire and Massachusetts, and the findings got us all the more excited for our next trip to the track. Let's have a look at what and where these places are. How many have you been to?
Discover the Best Go-Karting Spots in New Hampshire and Massachusetts
Feel like brushing up on your mini golf skills? Here are some popular mini golf courses in New Hampshire. Fun fact: the Granite State is home to the longest mini golf hole in the world.
Get a Hole in One at These 8 Popular Mini Golf Courses in New Hampshire
This Ice Cream Trail in New Hampshire is a Sweet Road Trip You Have to Take
Starting in Kingston, this scrumptious NH ice cream trail starts in Kingston and travels north all the way to Pittsburg before journeying back down to the Seacoast Rye Beach area.
More From Seacoast Current