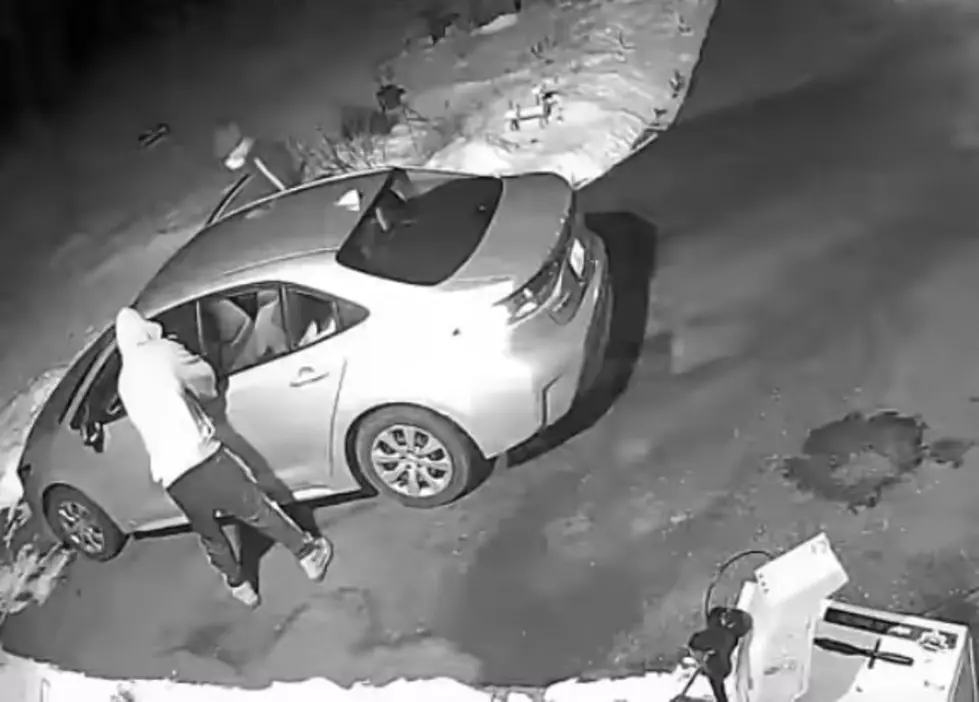 VIDEO: Police Looking For Individuals Who Allegedly Stole Car In Plaistow
Plaistow Police Department on Facebook
Police are seeking information regarding two individuals who allegedly stole a car in Plaistow on Wednesday.
In a post to Facebook on Thursday, the Plaistow Police Department posted a video that appears to show two people entering a parked car and backing out of what seems to be a driveway. Plaistow police said in the post that the individuals were involved in a theft of a vehicle from a Plaistow residence between 2-3 a.m. on Wednesday.
Plaistow police said anyone with information regarding the alleged car theft to contact Officer Bortz at 603-382-1200 or cbortz@plaistow.com.

Enter your number to get our free mobile app
Motor vehicles were stolen at a rate of 219.9 per 100,000 American people in 2019, down from 230.2 in 2018, per the Insurance Information Institute (III). Vehicle thefts have been trending downward since the peaked at 1.7 million thefts in 1991, according to the III. Car thefts fell about 55% from 1991 to 2017, the III said, referncing data from the Federal Bureau of Investigation (FBI).
The III said about $6.4 billion was lost to motor vehicle theft in 2019, and the average dollar loss per theft was $8,886.
According to Safwise.com, New Hampshire's property crime rate is 43% below the national average. Just 5% of New Hampshire people in 2020 experienced a violent crime in the last year, per Safewise, compared to 12% nationally. In terms of property crime over the past 12 months, 20% of New Hampshire people experienced a property crime compared to 26% nationwide. Burglary made up 11% of all property crime across the state.
5 Old NH Seacoast Slang Words and Names
More From Seacoast Current