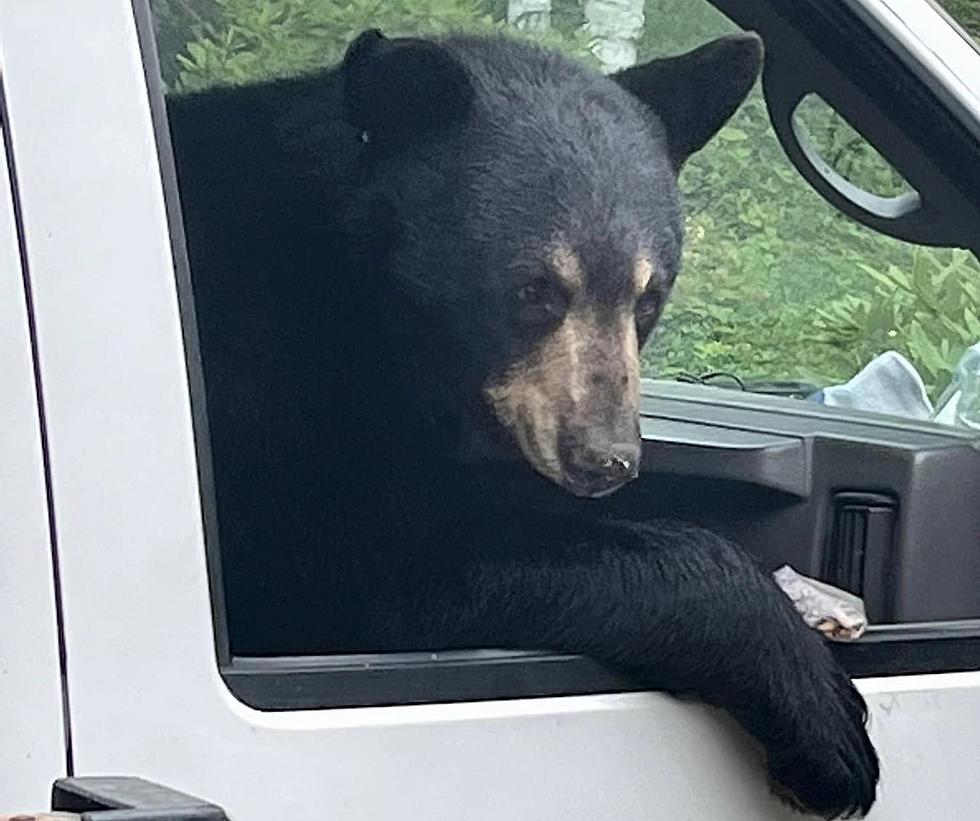 WATCH: Bear in New Hampshire Breaks Into a Van and Eats a Guy's Nuts
American Plate Glass via Facebook
Editor's note: This article was written by a Townsquare Media Northern New England contributor and may contain the individual's views, opinions, or personal experiences.
That's it – we've done it. New Hampshire officially has its greatest news story.
The guy who dressed up as a tree to rob a bank is off the hook. The Devil Monkey of Danville can come out of hiding. Musky Muscarella's Exeter UFO tale seems relatively tame compared to what just happened in Sunapee.
That's where a bear climbed into a van, ate the driver's lunch, and seemed pretty close to just driving away. What an action-comedy that would've made – Smokey is the Bandit.
American Plate Glass in Claremont shared the video on its Facebook page, showing the moment a black bear in Sunapee came across one of the company's service vans and declared: "I am the captain now."
We'll never forget where we were when we heard those iconic words:
"It's a frickin' black bear, eating Joey's nuts in the front seat of the truck!"
According to NECN, the bear finally exited the vehicle when one of the workers got on the roof of the truck and frightened it away. The incident is similar to one that occurred in Connecticut, in which a bear crashed a bakery's delivery transfer and scarfed down dozens of cupcakes.
Residents on the New Hampshire Seacoast have also come face-to-face with bears as of late, possibly due to a common outdoor ornament the New Hampshire Fish and Game recommends come down until December.
If you encounter a bear, some rules of thumb are to remain calm, make some non-threatening noise to let the bear know you are there, and make calm eye contact.
For more information, listen to my full interview with New Hampshire Fish and Game bear expert Andrew Timmins by LISTENING HERE. Andrew's interview begins at 34:30.
Here Are the 14 Times Bigfoot Has Been Reported in Maine
The 26 Maine Towns With The Most Reported UFO Sightings
Are we alone in the universe? The answer is no based on the amount of reported UFO sightings in these 26 Maine cities and towns over the last 70 years.
More From Seacoast Current