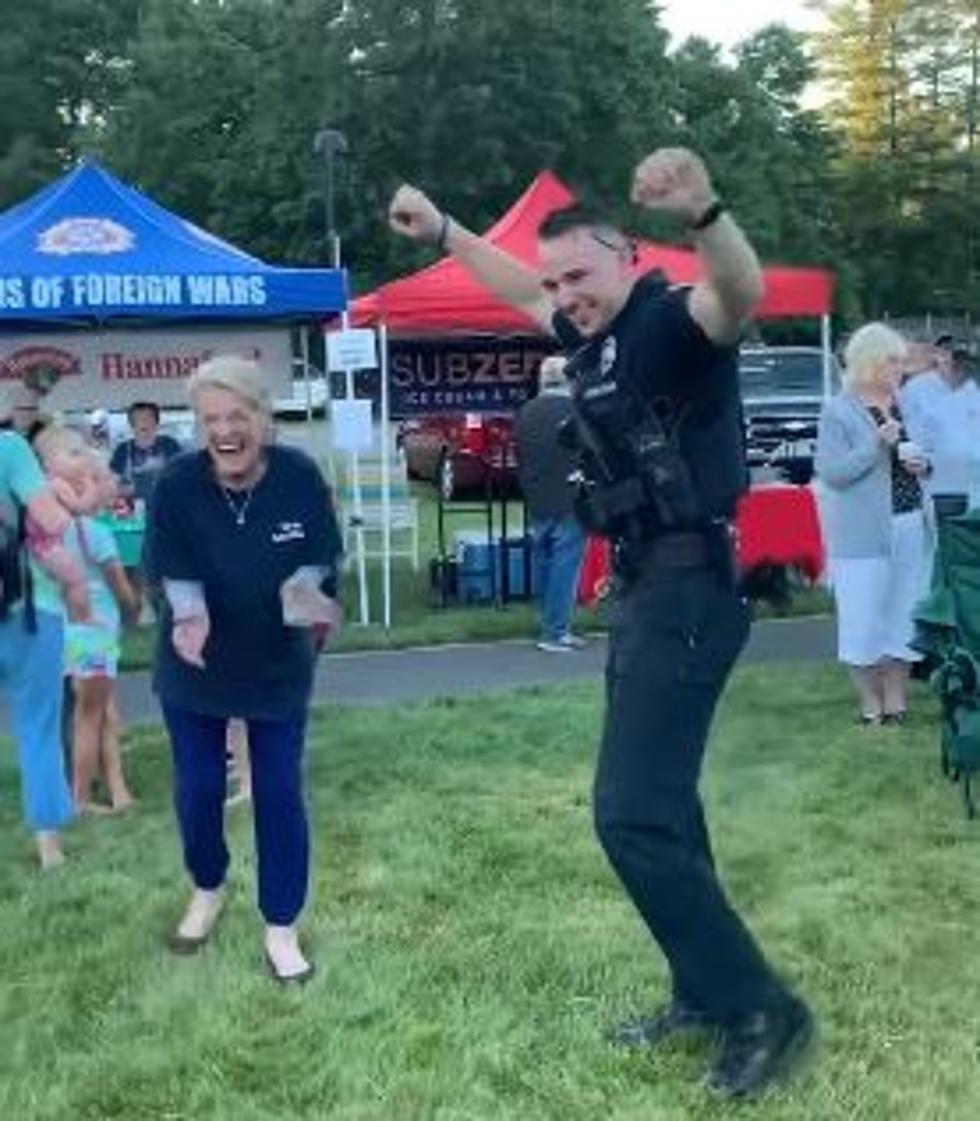 Watch This Pelham, NH Police Officer Bust a Move
Pelham Police Department via Facebook
Editor's note: This article was written by a Townsquare Media Northern New England radio personality and may contain the individual's views, opinions or personal experiences.
I'm sorry to interrupt your day with this delightful content but I think you will thank me after you watch it.
Warning: You might find yourself watching this video over and over again while sporting a goofy grin on your face. I know I did!
People often forget that the men and women who work in law enforcement are just people like you and me.
They may have a more trying and dangerous job than we do but at the end of the day, we all want the same things. We want our families to be happy and healthy. We want to enjoy good food and company. And sometimes, we want to laugh and not take life too seriously.
Officer Simes of the Pelham Police Department showed us his fun side last week and we're so glad he did. Here he is enjoying himself at a concert on the common. PS: Look how entertained his dancing partner looks
To say people loved this video is a massive understatement. The internet gave its version of a standing ovation to the tune of 3.1 MILLION VIEWS, over 5,000 comments and 215,000 likes.
Heather Vigeant on Facebook said it best:
"Love this! He is a perfect example of what the majority of police officers are- human beings who want to spread kindness and help others!!! The genuine laughter between these 2 is such a wonderful sight! Thank you Officer Simes for your service "
KEEP READING: Here are the best places to retire in America
Here are 50 of your favorite retail chains that no longer exist.
More From Seacoast Current