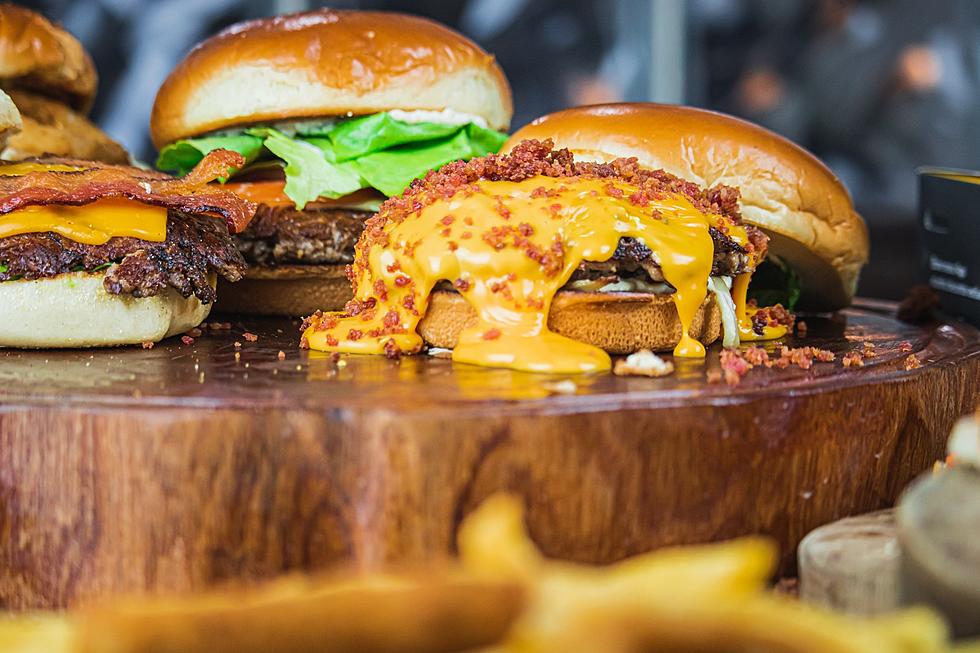 Where Are the Best Smash Burgers in New Hampshire? What's a Smash Burger?
Marcelo de Souza via unsplash.com
You might be scratching your head right now because you have no idea what a smash burger is.  Don't worry, you are not alone.
In a recent post on the New Hampshire Eats Facebook Page, someone posed a question: "Where can I find the best smash burger in New Hampshire?"  People seemed confused as to what a smash burger is.
Let me explain.  A smash burger is different than a hamburger. It's the same beef, but instead of one big hamburger, the meat is cut in two and both pieces are "smashed" thin, making two thinner burgers, loaded with cheese or bacon in between, all in one sandwich. In technical terms, they are simply yummy.
When asked, over 128 people added their two cents about who has the best smash burger in New Hampshire.  Here are some of the comments:
The Peddler's Daughter in Nashua has great smash burgers!

The Rollin' Grille Food Truck has the best!

If you can catch the Gravy Train Food Truck, they have really good smash burgers!

Crown Tavern in Manchester.

Wicked Tasty Food Truck

The 603 Brewery

Vibes Gourmet Burgers in Concord is by far the best of the best.

Spyglass Brewery in Nashua.

603 Smok'n Cue

Donali Food Truck

Luk's Bar & Grill in Hudson for sure!

Auntie T's Roadside Grill & Catering in Stoddard
So, it seems to me from the comments that the food trucks have the best smash burgers, so find yourself a favorite food truck and look up when it's going to be near you.
Better yet, chase it to its next location, because smash burgers are king in the Granite State when it comes to burgers.
Discover the Best Go-Karting Spots in New Hampshire and Massachusetts
These Are the Cheapest New Hampshire Towns, Based on Per Capita Income
The below data comes from NeighborhoodScout, an online database of US neighborhood analytics.
More From Seacoast Current