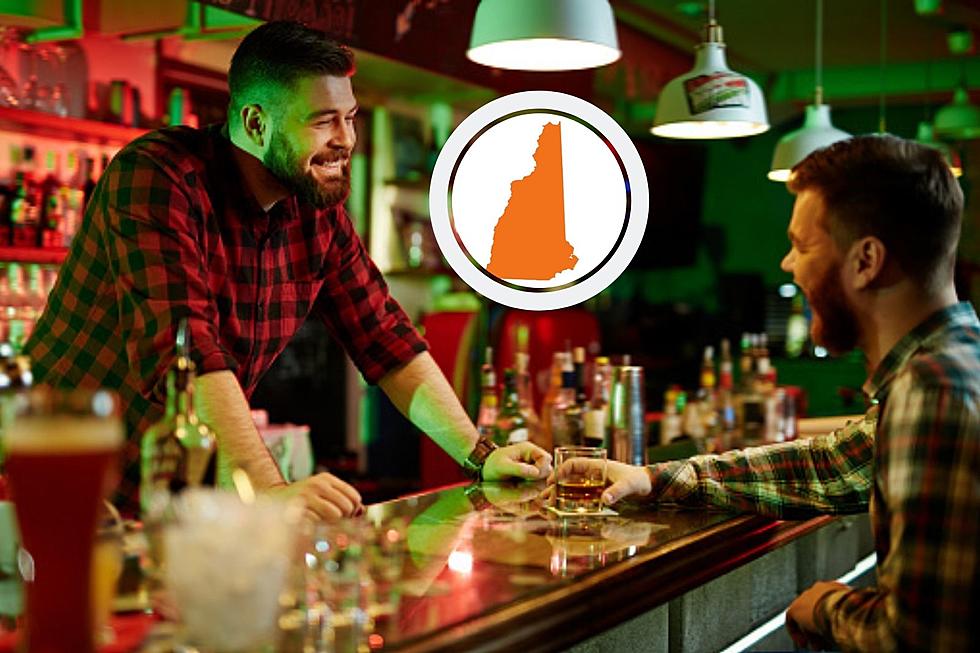 Where Everybody Knows Your Name: These Are the Friendliest Bars in New Hampshire
Getty, Canva
Editor's note: This article was written by a Townsquare Media Northern New England contributor and may contain the individual's views, opinions, or personal experiences.
The past few years have been sad ones for locally owned bars and restaurants all over the country. So many places were forced to close their doors for good because they were unable to survive during the pandemic.
The worst of the pandemic seems to be behind us, so now is the time we need to get out there and support our local watering holes, especially the ones that provide stellar service with a side of smiles.
So, I took to Facebook to ask people where the friendliest bars are in New Hampshire! The ones where the staff instantly make you feel like you belong. You are free to pull up a chair and chat about life, liberty, and the pursuit of buffalo wings (hopefully they have those on the menu). The bartender places your cold beer down on the bar and gives you a kind look that says "stay as long as you'd like", and they mean it! We all have that one bar or bartender that makes us feel that way, and it is a beautiful thing.
These Are the Friendliest Bars in New Hampshire
New Hampshire is filled to the brim with awesome watering holes! For me, what takes a bar from "MEH" to "YEAH !" is a friendly and attentive staff, a wide selection of cocktails, activities (boardgames, darts, pool) and bonus points if they offer mozzarella sticks that can knock my socks off. Here are the friendliest bars (and bartenders) in New Hampshire according to our listeners.
12 of the Best Breweries in NH Decided by Granite Staters
More From Seacoast Current