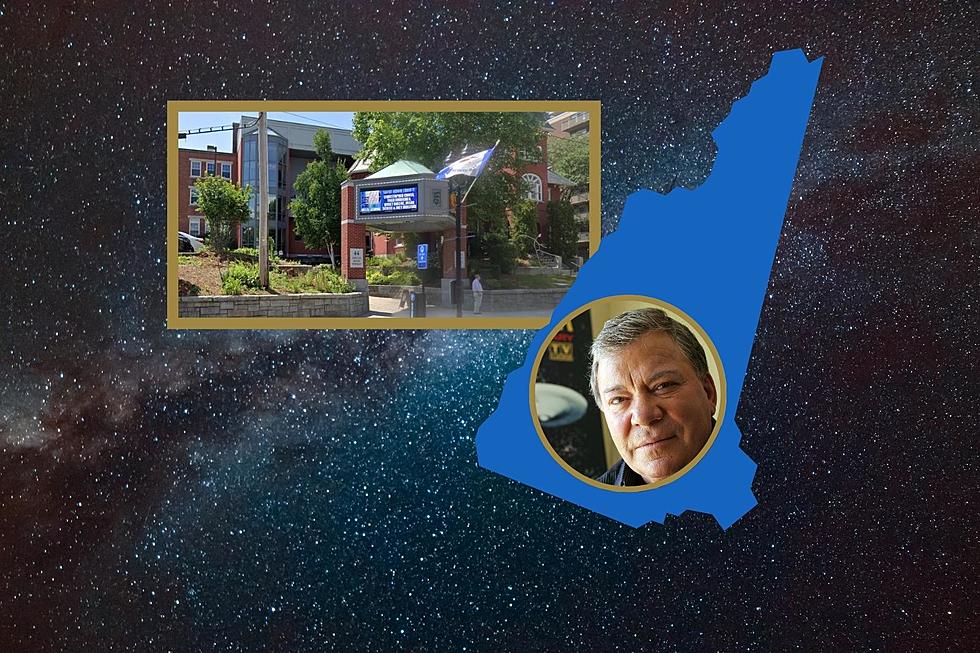 William Shatner is Beaming Up to Concord, New Hampshire Next Thursday
Getty Images / Google Maps / Canva
Editor's note: This article was written by a Townsquare Media Northern New England contributor and may contain the individual's views, opinions or personal experiences.
William Shatner has been to New Hampshire before
Next Thursday won't be the first time that William Shatner has sashayed through the Granite State. Almost a handful of years ago, according to WMUR, the Capitol Center for the Arts in Concord, New Hampshire hosted an event back in May 2018 that saw Shatner appear for a Q&A after a screening of Star Trek II: The Wrath of Khan.
William Shatner returns to Concord on March 3
That said, the Capitol Center for the Arts has decided to run it back and do it all over again, as Shatner will be back in Concord next Thursday, March 3. That Thursday night at 7p, the Capitol Center will be showing Star Trek II: The Wrath of Khan once again.
Following the screening, Captain James T. Kirk himself will make his way to the stage for a sit-down session involving his career and behind-the-scenes moments, as well as an audience Q&A.
Photo ops are available with William Shatner following the Q&A
Tickets are on-sale now for William Shatner Live at the Capitol Center for the Arts, but there are also limited VIP package add-ons up for grabs, as well.
For $100 (on top of the purchase of tickets to the event in general), a max of 250 people will be able to purchase a VIP add-on that includes a photo-op with Shatner following the on-stage Q&A.
For a max of 50 people, $250 (in addition to the purchase of tickets to the event in general) will not only get you a post-show photo op with Shatner, but also snag you a tour poster and the choice of a merch item to be autographed by Shatner himself.
During his last appearance in the 603 back in 2018, according to WMUR, Mayor Jim Bouley declared the day of Shatner's visit "KHAN!CORD" day and several Concord businesses put on special deals surrounding Shatner and his visit. No word yet if next Thursday will be deemed "KHAN!CORD" day once again or if any businesses will repeat their special Shatner deals, but stay tuned!
If Shatner decides he loves it here enough, maybe he'll buy this $19.5M NH Lake House
25 Ways to Tell You are From New Hampshire
One Granite Stater can always sniff out another and these are some tell tale signs!
More From Seacoast Current