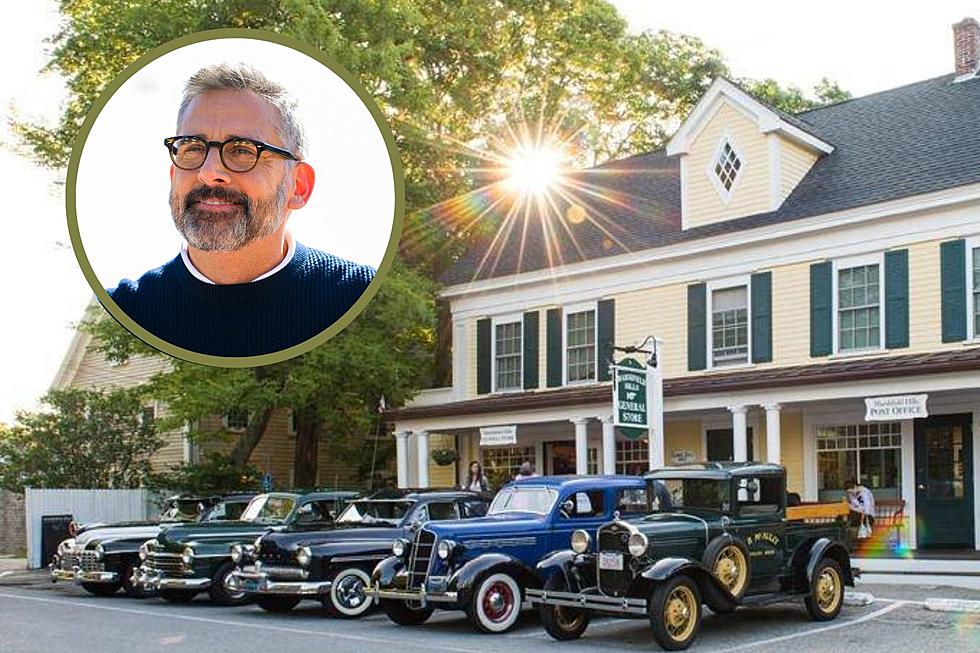 Yes, Massachusetts' Steve Carell Works the Register at a General Store on Boston's South Shore
Marshfield Hills General Store via Facebook
He absolutely loves his native Massachusetts, so much so that when it comes to vacations, award-winning actor Steve Carell vacations annually with his family in Marshfield each summer, on the outskirts of Cape Cod.
According to The Travel, Steve, best known for playing Michael Scott in The Office and working on many movies (most recently The Morning Show with Jennifer Aniston), bought the Marshfield Hills General Store connected to the local post office when it went up for sale in the fall of 2008.
The general store website's says Steve's sister-in-law manages the day-to-day operations.  She was visiting him and his wife Nancy in California and told them it was up for sale, and that's when they jumped on it.  And yes, Steve actually works the cash register, or you may catch him stocking shelves during his summer visits.  Can you imagine going in to buy a pack of gum and Steve rings you up?  Or you're looking for shampoo and there's Steve stocking it?   According to The Travel, the Marshfield Hills General Store building was always a central hub and post office since 1853, and during the Civil War, was turned into the supply depot for Union soldiers to pick up newly-sewn uniforms.  So when it went up for sale, according to Entertainment Weekly, Steve bought it for $500,000 and restored the building to its original glory:
This is much more of an emotional investment than a business one.  I saw an opportunity to help to preserve a little piece of history.  I also felt that places like the Marshfield Hills General Store represent a gathering place, and give people a sense of community. These spots are growing more and more scarce. I hope to keep this particular one alive and well.
The Marshfield Hills General Store even has a tab on its website call 'Where's Steve', so you can keep tabs.  So if you feel like stopping in, the address is 165 Prospect Street in Marshfield Hills, Massachusetts.
21 Celebrities Who Ran for Political Office
Celebrity Friendships That Imploded
From co-stars like Drake Bell and Josh Peck experiencing wedding invitation betrayal to Camila Cabello losing her girl gang of Fifth Harmony, we recap our favorite, once-inseparable besties and their unfortunate fall-outs.
More From Seacoast Current