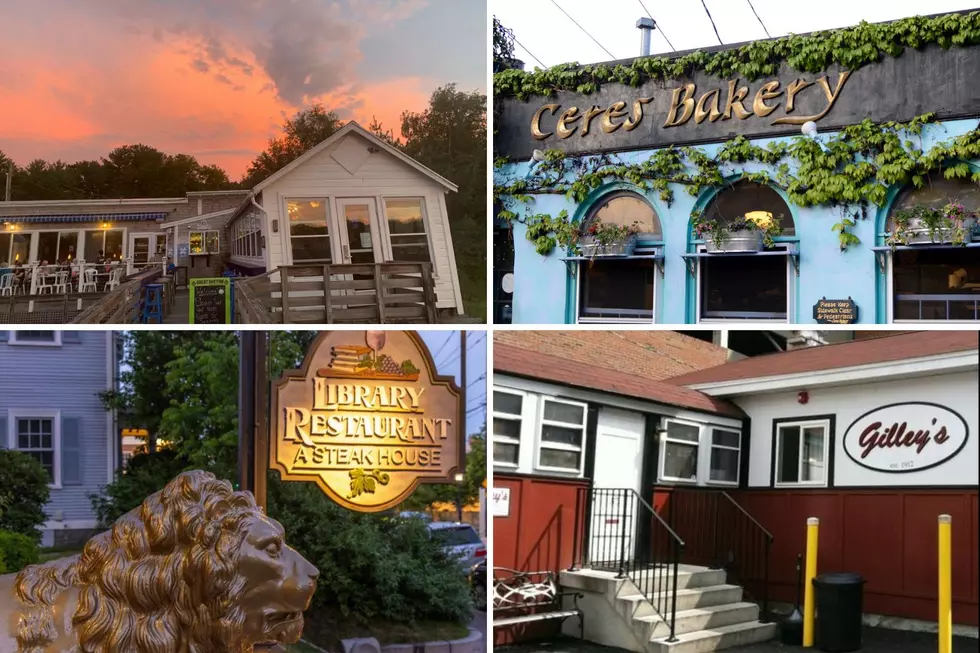 20 of the Oldest Restaurants in Portsmouth, New Hampshire, Still Going Strong
BG's Boat House Restaurant and Marina, Ceres Bakery, Portsmouth, Library Restaurant, Gilley's Diner via Facebook
It's no secret that we have a loud and proud foodie population here in New England, and with good reason. Our restaurant industry is killing it right now, and there's never a shortage of new establishments opening their doors to the public.
Whether you prefer a certain location, atmosphere, or cuisine, there's something out there for everyone. You'll never run out of new restaurants to visit, especially in New Hampshire. This writer's lived here for a long time and still has countless places to check out.
In the past, we've chatted about 30 Seacoast New Hampshire and Maine restaurants that have opened in the last few years. Specifically, the historic port city of Portsmouth has had a thriving food scene for many years. So, what are some of the oldest restaurants there that continue to serve patrons today? Well, thanks to the Seacoast Eats Facebook group, we now know.
Someone made this post to the group, inquiring about the oldest restaurants and bars in the Portsmouth area. The responses soon came pouring in, and we've compiled them together in the list below. Without further ado, here's a countdown of 20 establishments that locals say are among the oldest in town. Be sure to scroll to to the bottom to see which one's the oldest.
20 of the Oldest Restaurants in Portsmouth, New Hampshire, Still Going Strong
Here's what locals say are some of the oldest restaurants in the Portsmouth area. Be sure to go to the bottom to see which one's the oldest.
Now, let's take a look at some of the restaurants that have opened their doors in the last couple of years. How many of these spots have you gotten the chance to visit? Is your favorite spot on the list?
These 30 Seacoast NH and ME Restaurants Have Opened in the Last Three Years
More From Seacoast Current