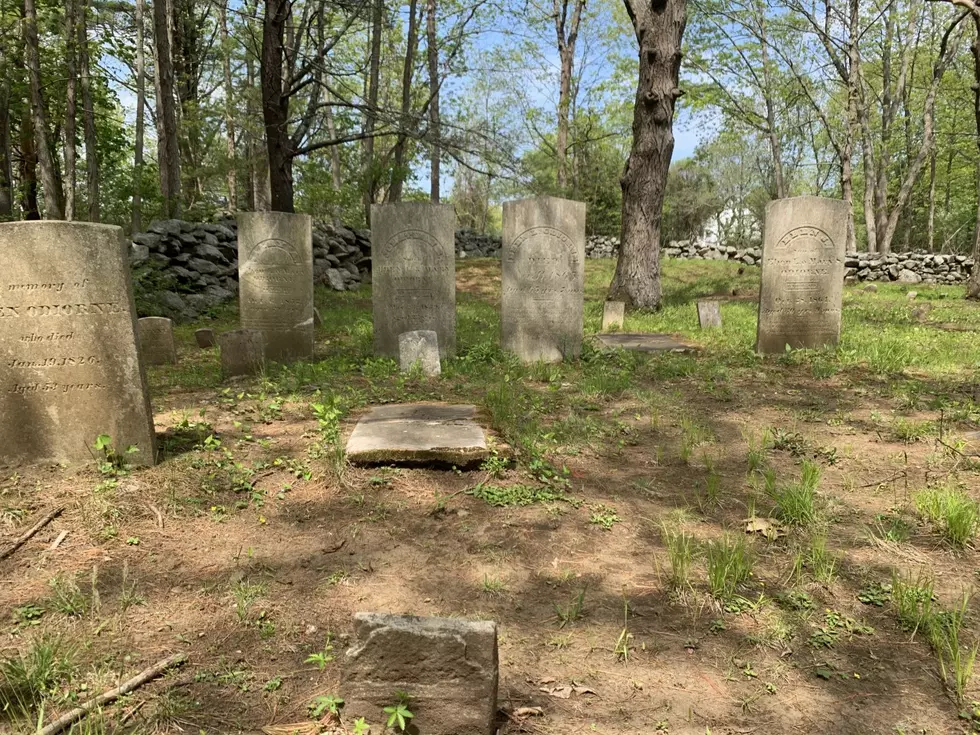 Hidden Graveyard in Rye Marks Area of the Oldest Settlement in New Hampshire
Megan Murphy, Townsquare Media
Even if you've lived in the same town, state, or region all your life, there's always something new to see or explore that you never knew existed.
Yours truly learned that firsthand last year after going on a little adventure with two others, one of whom (we'll call her Tricia), was visiting the Granite State for the first time from Florida.
While walking around Odiorne Point State Park in Rye, NH, Tricia went online and found out that there was a graveyard nearby, much to this writer's surprise. Using her phone's map as a guide, the three of us crossed Ocean Boulevard and followed the path between the Odiorne House (located at 505 Ocean Blvd) and its adjacent barn-turned-Park-office. The land is all on the Park's property according to this official map, so we were not trespassing by being there.
Soon after journeying behind the house and barn, we saw Old Odiorne Point Cemetery in the distance and approached.
A sign at the entrance to the graveyard provides more information about its history. It turns out that the cemetery is in the area of the first settlement in New Hampshire, established by David Thomson in 1623. Many of those buried here were among that first group of settlers, and tragically did not survive their first New England winter. The burial ground could also be the final resting place of Native Americans who were on friendly terms with the settlers, according to the sign.
Some of the tombstones, like those of the Odiorne family, have somewhat legible names and information carved into them. Others are simple slabs of stone with nothing etched on them, in which case the identity of the person buried beneath is unfortunately lost to history.
So, take it from a local: contrary to what you might think, no matter how much time you've lived in a particular area, there's always something new to check out.
Speaking of history, check out these 20 historical figures with interesting connections to the Granite State.
25 Historical Figures With Interesting Ties to New Hampshire
This Gorgeous Cape Cod Mansion Has Its Own Bowling Alley
More From Seacoast Current