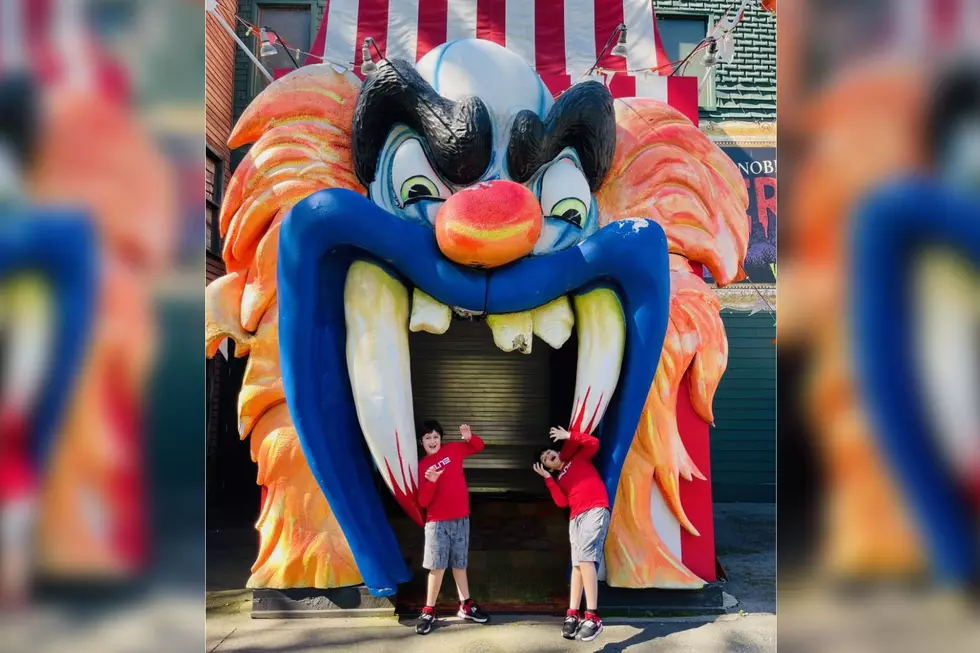 5 Things You'll Need While Attending Canobie Lake Park's Screeemfest in New Hampshire
Chantel
Editor's note: This article was written by a Townsquare Media Northern New England contributor and may contain the individual's views, opinions or personal experiences.
Do you enjoy haunted houses? Dancing with monsters? Well, if you are brave enough to enter Canobie Lake Park's Screeemfest, then there are some things that you should know.
During the spooky season, Canobie Lake Park hosts their annual Screeemfest filled with creatures, live entertainment, and haunted houses. Of course, you are still able to enjoy the attractions that Canobie Lake Park offers during this time. However, if you are brave enough to enter one of their haunted houses, you may run out screaming.
The nice thing about Screeemfest is that it is still a family-friendly event and young children will also enjoy their experience.
If you have never attended Screeemfest, or plan on attending again, here are 5 things that you may need while visiting.
Good Walking Shoes
Just like any other time that you visit Canobie Lake Park, you will want comfortable walking shoes. You will be walking around the park and possibly going back and forth to make sure you hit your favorite haunts and rides multiple times. You will most definitely be getting your steps in when you attend Screeemfest (not to mention standing in lines).
Friends and/or Family
It is always good to have a support group, which is why bringing your friends and family along is always a good time. Not to mention, if someone is scared of going into the houses, then it could be amusing seeing them go in the houses or it can give you someone to watch your things (or children) when you go into one of the haunted houses.
Glowing Ball Necklace
If someone in your party is scared of going into the houses or of creatures jumping out at them while walking around the park, Canobie Lake Park sells a glowing ball necklace (that you can also bring back a future year) that will tell staff that you do not like to be scared. You are able to go through the haunted houses as well with these glowing necklaces, however, note that the scare actors will not jump out and intentionally try to scare you while these are worn.
Phone/Camera
A fully charged phone is always a necessity for many reasons. Canobie Lake Park does such a fantastic job at decorating for Screeemfest and the creatures are amazing that there are so many photo opportunities for you and your friends/family. Trust me, you do not want to forget a camera while attending Screeemfest.
Sweatshirt/Change of Clothes
Let's be real, we live in New England and it gets cold at night. Having a sweatshirt will keep you warm as the night goes on. A change of clothes may also be needed to keep warm, however, is also important if you plan on going on the Boston Tea Party or the Flume ride (where you get wet), being wet and cold is not always the best decision.
Canobie Lake Park is set to kick off Screeemfest on Saturday, September 24th, and will run every Friday, Saturday, and Sunday until Sunday, October 30th.
New England Haunted Attractions
We've put together a list of some of the best haunted attractions from around Maine, New Hampshire, and Massachusetts. What else needs to be on our list? Let us know by messaging us through our app.
25 Ways to Tell You are From New Hampshire
One Granite Stater can always sniff out another and these are some tell tale signs!
More From Seacoast Current