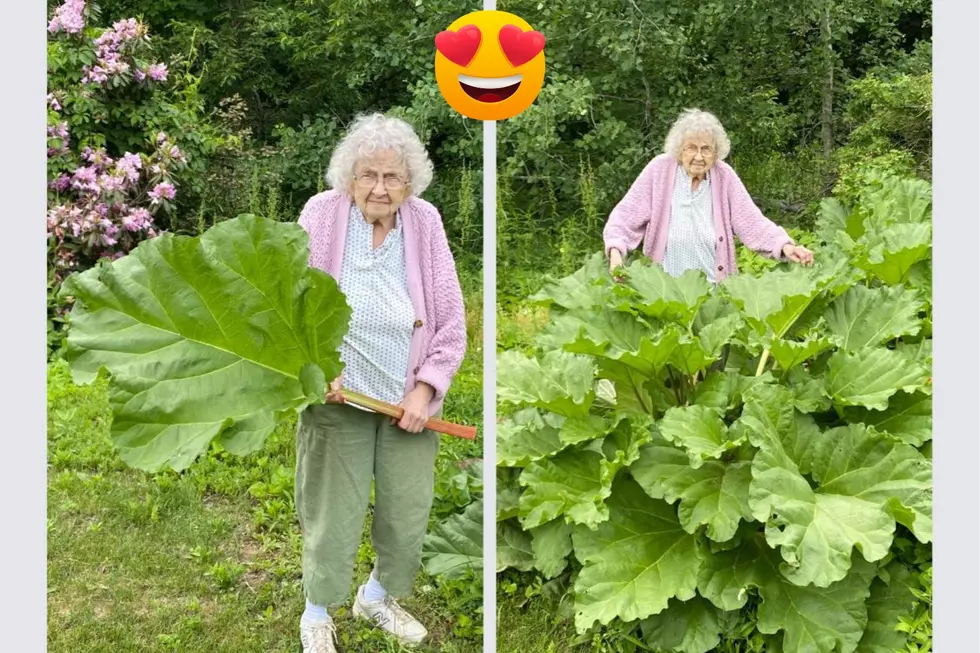 86-Year-Old New Hampshire Woman Still Gardens, Sports Massive Rhubarb Plant
Cindi Jamieson Murphy via Facebook, Canva
Editor's note: This article was written by a Townsquare Media Northern New England contributor and may contain the individual's views, opinions or personal experiences.
When you see people live well into their 80's and 90's, you can't help but wonder "what is their secret to longevity?" For many, it just comes down to good genes. Others credit it to a healthy lifestyle, eating well, and moving the body, the stuff that doctors always preach! Often times you see older folks keep up with their hobbies. Whether it's singing in a choir, playing Mahjong, or talking walks around their neighborhood, having something that they are passionate about helps keep their wits about them! And what is life without passion, right?
Cindi Jamieson Murphy posted in the U Local New Hampshire Facebook group a super endearing photo of her mama from Salisbury, NH. Her name is Jocelyn, she's 86 years old, and still gardens with the best of them! Check out her impressive rhubarb plants:
Cindi said the plant is over 50 years old! Holy smokes! I have yet to have a house plant that I can keep alive for one year, never mind 50 years.
The photo of Cindi's green-thumbed mama was just the positive and feel-good news the internet needed, and was shared over 300 times and got 2,500 likes. Some common themes in the comments were "God bless this sweet woman and her massive plants!" and also "I bet she makes a mean rhubarb pie!"
Inquiring minds wanted to know (aka me)- can you eat rhubarb on its own? According to Bettycrocker.com, you can eat it solo and dip it in honey or sugar to mellow out the tart taste.
These Were New Hampshire's 20 Least Populated Towns Back in 1950
$14.9M Wolfeboro, NH, Estate is Beautiful & Private With Waterfront Amenities
More From Seacoast Current