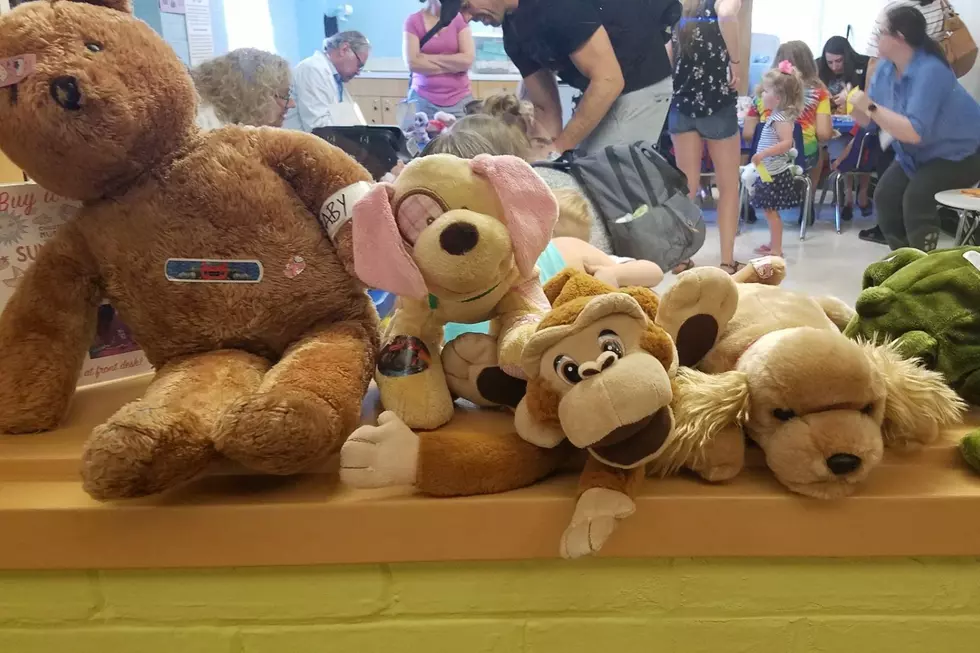 All Stuffed Animals and Dolls Welcome at the Teddy Bear Wellness Clinic at the New Hampshire Children's Museum
The Children's Museum of New Hampshire via Facebook
Editor's note: This article was written by a Townsquare Media Northern New England contributor and may contain the individual's views, opinions or personal experiences.
It's back, and you can hear the excitement of children around the Seacoast.  Time for children to bring their teddy bears, stuffed animals, and dolls for a health and wellness check-up.  Talk about adorable.
The New Hampshire Children's Museum is excited for this year's Teddy Bear Clinic, where healthcare professionals volunteer their time to examine each stuffed friend in a full wellness check and help out with any injuries these best friends may have.
Each animal and doll friend goes through the check-in process just like we all do, children and adults alike, although in a much cuter way of course. Each stuffed friend receives an ID bracelet, and then, let the wellness check begin.
How cute is this!  Each stuffed animal and doll is weighed and measured, plus the children answer questions about their friends' health habits.  Is Teddy brushing his teeth?  Does Dolly exercise daily?  Is Bunny up to date on his shots?
Once the cute Q&A is finished, the next stop in the wellness check-up at the Teddy Bear Clinic. This is the surgical table for any band-aids, stitches, or even bows and stickers necessary to bring smiles to everyone's faces.
I'm pretty sure that each and every stuffed buddy will receive a certificate of good health along with any advice and prescriptions for healthy living.
Now while this is all so adorable, there is meaning behind it.  According to the New Hampshire Children's Museum, the Teddy Bear Clinic is its longest running annual event designed to help children feel more comfortable at their own medical appointments and ease the fears of children for those future check ups.
This event is on Wednesday morning, August 17, from 9-11 with Teddy Bear Snack Time from 11-12.
Click here to make the appointment for your child's stuffed buddy.
Pro Sports Teams That Used to Play in New England
Did you know these pro teams used to play in New England?
10 Sequels That Are Better Than The Original
While it's not easy for a sequel to surpass the original film in terms of quality, it does happen every once in a while. Here are 10 sequel films that are better than their predecessors.
More From Seacoast Current