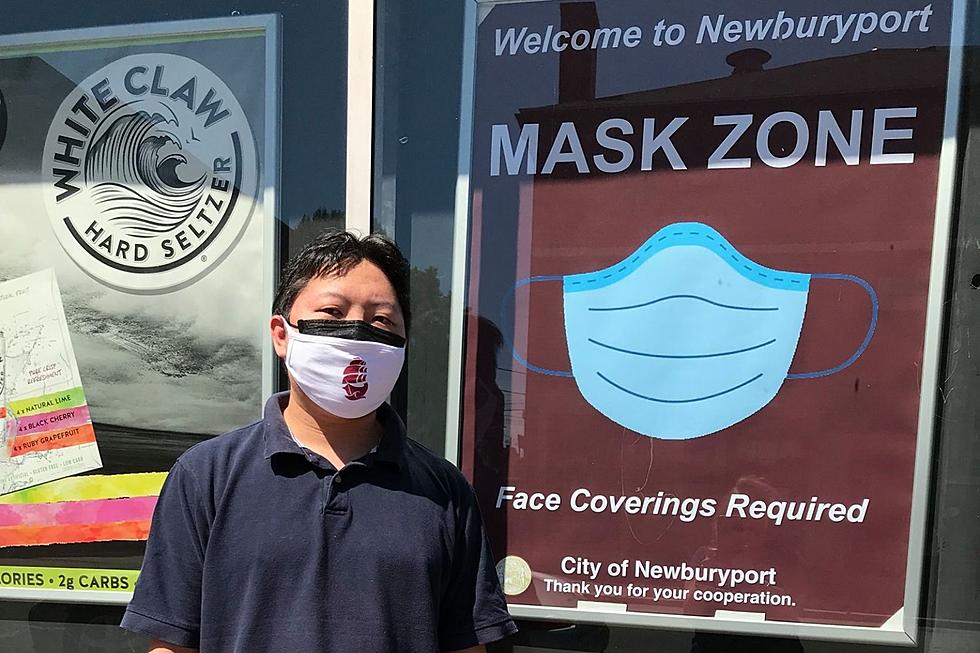 Amesbury, Newburyport, MA Issue Indoor Mask Mandates
Mask requirement sign in 2020 at Richdale Convenience in Newburyport (City of Newburyport)
Amesbury and Newburyport join the list of Seacoast municipalities implementing mask mandates as the COVID-19 winter surge continues.
As the number of positive cases has climbed in recent weeks many communities have put their own mask mandates into effect after Massachusetts Gov. Charlie Baker, New Hampshire Gov. Chris Sununu and Maine Gov. Janet Mills have only strongly recommended their use.
The increase is in part because the Omicron variant is more transmissible but with weaker effects. The was an increase in the number of COVID-19 tests being taken which created more positive results.
While Omicron has surpassed Delta as the dominant variant across the country through Dec. 25 58%-41%, according to the CDC, Delta remains dominant in New England 55%-44%.
The Newburyport Board of Health voted Thursday to implement a mandate effective immediately requiring masks to be worn in all public indoor establishments and venues within the city. The mandate specifies that facial coverings must cover the mouth and nose. The issue will be revisited on Feb. 1.
The statement does not mention penalties for non-compliance or how the mandate will be enforced.
Mask Mandate in Amesbury
Amesbury Mayor Kassandra Gove updated employee and building protocols Thursday to require all city employees and members of the public inside a municipal building to mask up starting Saturday. Employees may unmask when sitting at the desks.
"We are currently experiencing significant spread of the Omicron variant. It is incredibly important to me that we keep our employees safe and limit spread across our staff and in our buildings," Gove said in a statement.
The mayor said that as part of the Lower Merrimack Valley Regional Collaborative the city continues to hold vaccine clinics in West Newbury.
The Town of Exeter Select Board implemented an indoor mask mandate just before Christmas for all buildings within the town.  Masks are also required within all city owned facilities in Portsmouth.
Contact reporter Dan Alexander at Dan.Alexander@townsquaremedia.com or via Twitter @DanAlexanderNH
Colorful Crosswalks in Downtown Amesbury
More From Seacoast Current