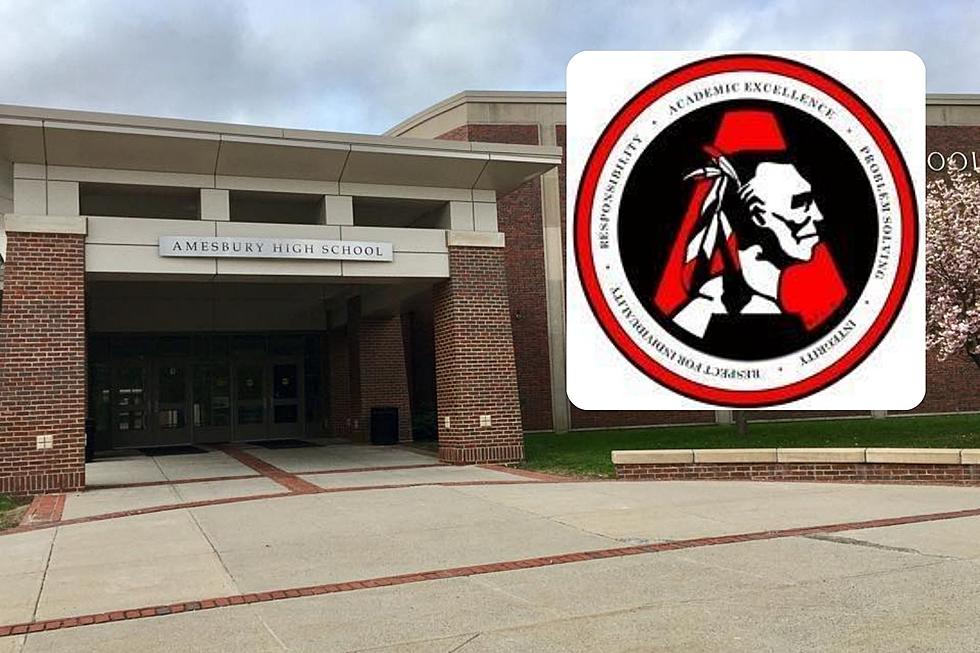 Amesbury School Committee Decides Fate of Indian Mascot
Amesbury High School, Amesbury Indian mascot (Amesbury Public Schools)
The Amesbury Indian mascot is going to be retired and a search for a replacement will begin.
The school committee unanimously followed the recommendation of a mascot review committee and superintendent Elizabeth McAndrews to change the longtime mascot during Monday's meeting.
Member Peter Hoyt thanked the community for their input and members of the review committee for the time and work recognizing it was not an easy decision.
"If members of Amesbury's school community and the community at large are offended by our mascot, the Amesbury Indian, then it is time for a change," Hoyt said.
He said that state legislation could force a change down the road and he would rather see Amesbury be proactive about changing the mascot.
Prior to the vote member Mel Webster asked the estimated cost of the change with the two biggest items being the scoreboard and the gym floor.
While not providing a number McAndrews said the change would be systematic. Uniforms would likely be the first and simplest thing to reflect a new name as they are replaced on a rotating basis.
McAndrews said there are also banners and other items displaying a mascot would need to be replaced but not yet priced out. She thought February would be the earliest estimates could be available.
"Retiring" Not Immediately Replace
Commmittee chair Mayor Kassandra Gove was concerned about "immediately" replacing the logo without having a new mascot in place. Until a decision is made McAndrews suggested using the letter "A" be used in place of a logo or word.
Member Elaine Bucher was concerned about not eliminating the existing banners as to reflect the history of the school and not erase it.
"We're cognizant of honoring the history that's come before us. We don't want to expunge that in the record books like it never existed. Quite frankly that's not my intention but rather to honor what I lived as a high school student as an Amesbury Indian," Hoyt said.
A new committee will be created to come up with a new mascot name and logo.
Member Maryann Welch suggested a policy that the new mascot not be named after a person or a group of people.
Student representative Anna Bailey said she supports the mascot change and it would be "shameful" to keep the Indian mascot. She suggested that the new mascot should reflect the identity of the community rather than be a character.
"Something that's been gaining traction among students is "Amesbury Tide." This identifier would use the symbolism of a hollowed out canoe which would pay homage to Native Americans in a way that's not a caricature and is infinitely better than the representation that we have right now."
Bailey said it is also representative of natural history, the Merrimack River and changing tides and change in Amesbury.
Contact reporter Dan Alexander at Dan.Alexander@townsquaremedia.com or via Twitter @DanAlexanderNH
Answers to 25 common COVID-19 vaccine questions
Vaccinations for COVID-19 began being administered in the U.S. on Dec. 14, 2020. The quick rollout came a little more than a year after the virus was first identified in November 2019. The impressive speed with which vaccines were developed has also left a lot of people with a lot of questions. The questions range from the practical—how will I get vaccinated?—to the scientific—how do these vaccines even work?
Keep reading to discover answers to 25 common COVID-19 vaccine questions.
More From Seacoast Current