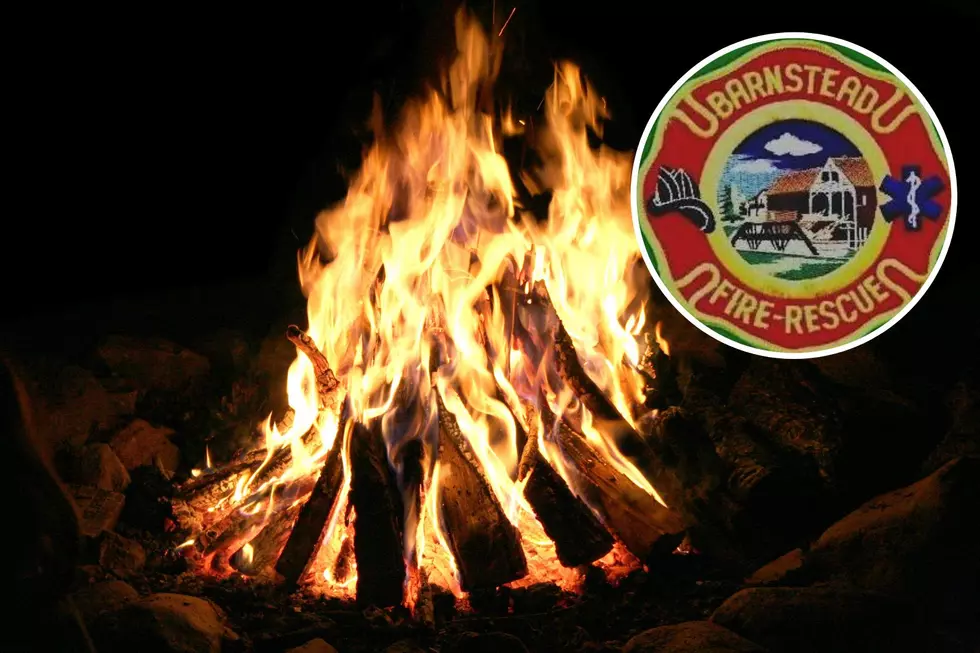 Barnstead, NH, Boy Badly Burned After Sunscreen Can Burns in Fire
Barnstead fire logo, campfire (Canva)
A boy was seriously burned when a bottle of sunscreen thrown into a campfire exploded Monday afternoon.
Barnstead Fire Chief Al Poulin told Seacoast Current that the 12-year-old boy was with another boy in the woods of his house around 2:45 p.m. on Monday afternoon, and threw a 12 ounce can of sunscreen into the flames that blew up. The boy, whose identity was not disclosed, was burned on his face, hands, and the back of his leg, according to Poulin, and his hair was also singed.
"It was a thin aluminum can under pressure," Poulin said.
First responders treated and wrapped the burns and consulted with Concord Hosiptal about the best treatment. It was determined that due to the extent of the injuries, the burn center at Massachusetts General Hospital was the best choice.
The DOT medical helicopter landed 16 minutes later at the elementary school soccer field. It was a 22 minute flight into Boston, Poulin said.
One of his parents flew with the boy, while the other drove to the hospital.
Poulin said that the boy was taking medication to dull the pain.
"I worked in Manchester fire for 38 years. I've seen quite a few burn victims, and he was burnt significantly in the face area and the hand," Poulin said.
Contact reporter Dan Alexander at Dan.Alexander@townsquaremedia.com or via Twitter @DanAlexanderNH
Trending Stories for Seacoast Current (August 22-28, 2022)
More From Seacoast Current