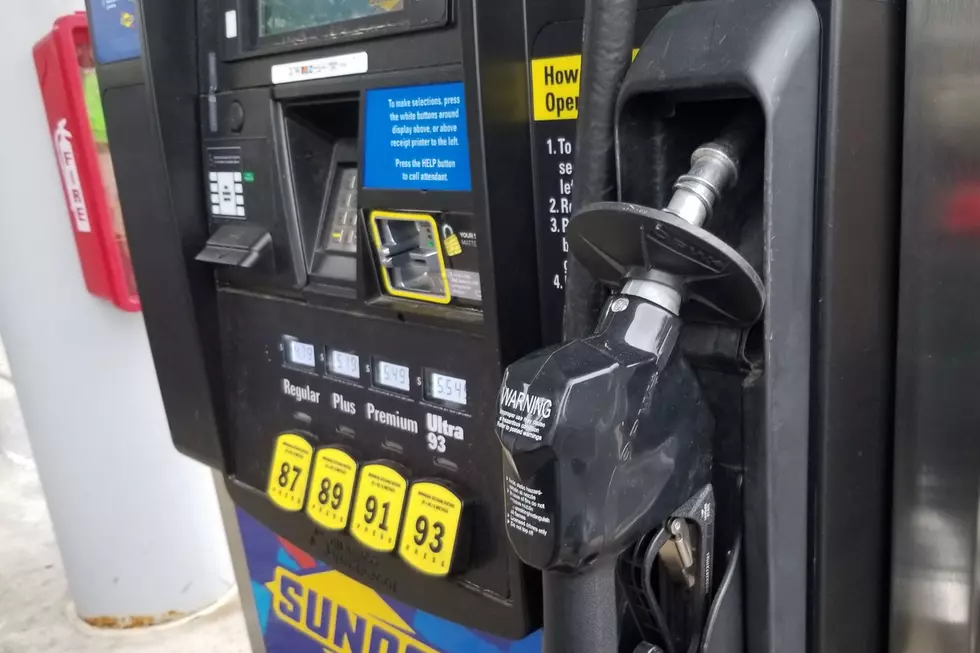 Biden Wants States to Join Feds in Gas Tax Holiday
Sunoco gas pump (Dan Alexander, Townsquare Media)
President Joe Biden called for Congress and each state to take legislative action on a three month federal gas tax holiday in an effort to bring down the price of gas, which is averaging nearly $5 per gallon. But will it really make a difference?
Sen. Maggie Hassan, who has had legislation pending since February, was encouraged by Biden's request but wants the "vacation" to last the rest of the year.
"We also need Mitch McConnell and his allies to stop blocking this commonsense legislation. I will keep pressing my colleagues in Congress to suspend the gas tax, and I continue to urge the president to take executive action to immediately lower families' energy costs," Hassan said in a statement.
Rep. Chris Pappas came out in support of Biden's idea.
"While this announcement is welcome news, it's well past the time that we act to lower prices at the pump," Pappas said in a tweet. "I urge my colleagues to heed this call to provide badly-needed relief."
Gov. Chris Sununu has previously called Hassan's legislation a "gimmick." Senate president and Hassan's potential rival in the general election, Chuck Morse, came out against it on Wednesday.
"Washington D.C. gimmicks and political games from Joe Biden and Maggie Hassan got us into this energy crisis they won't get us out of it. This gimmick represents more short term solutions to long term problems," Morse said in a tweet.
In his request, the President addressed concerns about money not going to the Highway Trust Fund in order to keep up the infrastructure.
"With the tax revenues up this year and our deficit down over $1.6 trillion this year alone, we'll still be able to fix our highways and bring down prices of gas. We can do both at the same time," Biden said at the White House Wednesday afternoon.
Good News and Bad News
Oil industry analyst Patrick De Haan of Gas Buddy thinks the holiday could have the intended effect of bringing down prices at least for a while, especially if states take the holiday, too. The savings could be as much as 50 cents per gallon, according to De Haan.
"If states follow President Biden's request to halt their state gasoline and or diesel tax, it's not impossible that some states could see fuel prices $1/gal lower than their 2022 peak with wholesale prices also declining recently," De Haan said in a tweet on Wednesday.
De Haan said that if the holiday is enacted, it could take time for prices to drop since gas stations will continue to charge the price with the full tax they paid.
There's also a downside to suspending the gas tax.
"Such large relief might push demand even higher, exacerbating the imbalance between supply and demand at a very delicate time as supplies remain are low or very low in some areas," De Haan tweeted.
Contact reporter Dan Alexander at Dan.Alexander@townsquaremedia.com or via Twitter @DanAlexanderNH
Trending Stories for Seacoast Current (June 13-19, 2022)
More From Seacoast Current