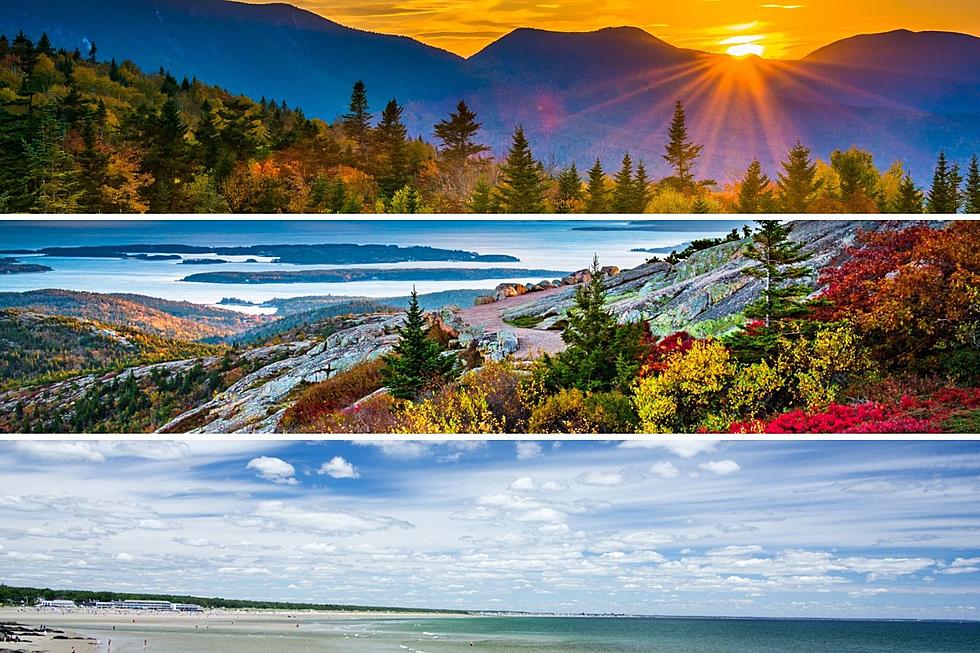 Boston Thinks the Most Stunning New England Spots Are in New Hampshire and Maine
Getty
Editor's note: This article was written by a Townsquare Media Northern New England contributor and may contain the individual's views, opinions or personal experiences.
New England beauty is just one of so many reasons we live here, love it here, and get visitors from around the world here.  This is our playground!
But where are the prettiest, most stunning places of them all?  According to Boston.com, New Hampshire's White Mountains hold the #1 spot for the most gorgeous scenery.  And get this: that number one answer is coming from Bostonians and others who read Boston.com.
I mean, this means that even the Aquinnah Cliffs on Martha's Vineyard, Cape Cod National Seashore, and the beautiful Berkshires didn't top the absolute love that Massachusetts folk have for New Hampshire's White Mountains.
Even Maine's Cadillac Mountain in the breathtaking Acadia National Park topped those incredible Massachusetts beauties and other spectacular New England views, coming in at the #2 most stunning.
Boston.com asked its readers to choose between an original list from a AAA article about stunning spots everyone should visit.  The scenic spots that readers voted on were The Berkshires, Aquinnah Cliffs, the White Mountains, Connecticut's Heublein Tower, Cadillac Mountain, and Lake Champlain in Vermont, just to name a few of the biggies.
Boston.com says it's not shocked by the White Mountains topping the list, since they were named as the best fall foliage destination in America by USA Today in 2021.
Meanwhile, Cadillac Mountain in Acadia National Park taking that second most popular pick isn't a huge shock either.  Not only is it the highest point along the North Atlantic seaboard, but Boston.com pointed out that Conde Nast Traveler named it the best place to view sunrises in the country.
Some other New Hampshire and Maine destinations that Boston.com listed as stunning destinations by readers included Lake Winnipesaukee and Marginal Way in Ogunquit.
Other Massachusetts loves include the Cape Cod National Seashore, Boston's Charles River, Gloucester and Marblehead, Motif No.1 in Rockport, and Nantucket.
Mohegan Bluffs on Block Island in Rhode Island, and Stowe, Vermont were other New England stunners that topped the list according to the website.
Wow, we have a lot to visit, don't we?
15 Best Sunsets in New Hampshire You Will Never See in the Caribbean
Here are 15 great NH sunset photos you won't find in the Caribbean.
This Mansion on New Hampshire's Lake Winnipesaukee Has an Elevator and Private Beach
Let's Walk Through This Lake Winnipesaukee, New Hampshire Home Listed at Almost $8M from
Susan Bradley with Coldwell Banker
. It includes an elevator, jetted indoor pool, and guest quarters.
More From Seacoast Current