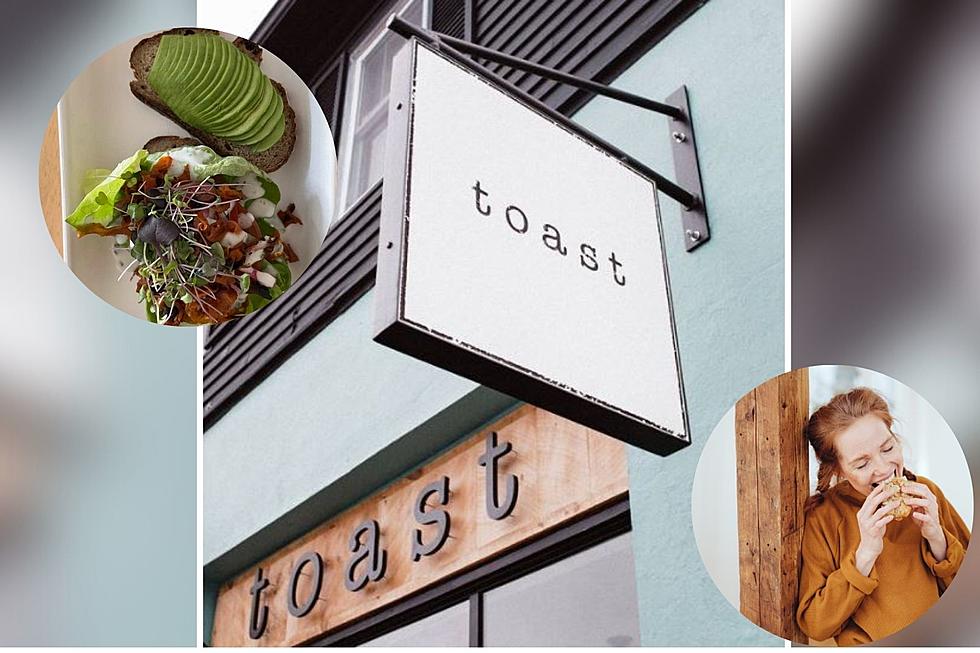 Community Raves About New Specialty Sandwich Shop 'Toast' in Kittery, Maine
toast_sandwich_shop via Instagram, Getty: Canva
Editor's note: This article was written by a Townsquare Media Northern New England contributor and may contain the individual's views, opinions or personal experiences.
Starting your own business takes a whole lot of courage or "chutzpah", as my people say. In the food business, there is so much behind-the-scenes planning that people don't realize; finding a space, building the menu, sourcing ingredients, marketing, hiring a staff, and that is all before you can open to the public and start (hopefully) making money!
Nina and Rob not only took the plunge and opened their own business in Kittery, but they did it during a pandemic.
How sweet are they, though?!
The soft opening of "Toast" was this past Sunday, and the outpouring of love and support from the community has been nothing short of amazing. It is one of the many reasons that makes living in this area so special.
Toast specializes in plant-based, nutrient-dense, whole food sandwiches on gluten free sourdough toast. Basically, if you have any allergy or dietary restriction under the sun, you will be able to enjoy the entire menu at Toast stress-free. All of their items are free of dairy, eggs, soy, oils, gums, corn, sugar and nuts.
Some favorites so far are The Classic, which is their take on avocado toast:
The A Town which is named after Nina and Rob's daughter Alli and made with peanut butter and fresh berry smash. It is guaranteed to make you smile, just like Alli!
They even have a tiny toast menu catered to the tiny humans out there, or just those with tiny appetites!
This is The Willow Bee, named after Nina and Rob's daughter, Willow. Though she be but little, she is fierce. and a little sassy!
Nina & Rob were thrilled to open their doors bright and early Sunday morning and start nourishing our community.
Check them out on 7 Shapleigh Rd in Kittery, right across the street from the Kittery post office & Ace Hardware. And follow along on Instagram for hours, new menu items, and all that good stuff!
25 New Hampshire Restaurants That Have Mouth Watering Gluten Free Menu Items
There are plenty of restaurants here in New Hampshire that are accommodating to folks living with gluten allergies/sensitivities. Here are some that have received praise from the GF community.
11 Places In Southern Maine To Get Delicious Donuts
More From Seacoast Current