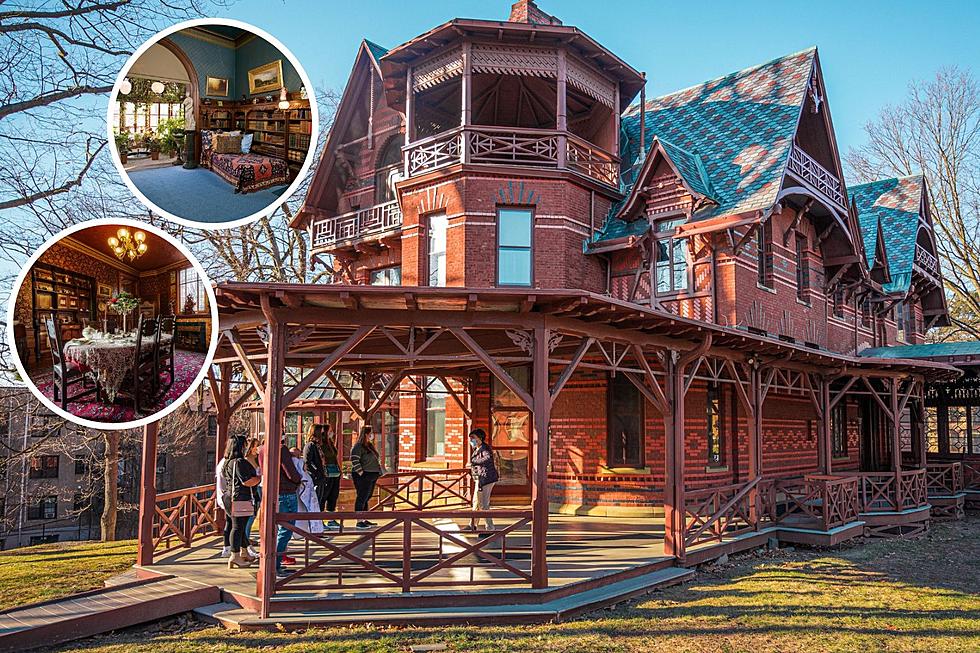 Did You Know This World-Famous Author's Home is in New England?
The Mark Twain House & Museum via Facebook
We don't know about you, but we love traveling, road trips, and all things tourism. You don't even have to leave New England to see new and fascinating places, especially if you're a history fan.
For instance, yours truly found out that in Hartford, Connecticut, sits the home of the world-famous author known for classics like The Adventures of Tom Sawyer and Huckleberry Finn. His name was Samuel Clemens, although you may know him better by his pen name: Mark Twain.
At the Mark Twain House & Museum, you can tour the home that Twain and his family called home from 1874 to 1891.
One look at the property's exterior, along with this fascinating virtual tour, shows how unique and marvelous the architecture and interior design of this place are.
This is a property worthy of a road trip to see. The beloved home made quite the impression on the Clemens family, with Twain himself saying that:
To us, our house… had a heart, and a soul, and eyes to see us with; and approvals and solicitudes and deep sympathies; it was of us, and we were in its confidence and lived in its grace and in the peace of its benediction.
A typical visit starts at the Webster Bank Museum Center, home to the "ticket counter, museum store, film, and café", according to the official website. The Mark Twain House is accessible by guided tour only, and the Museum Center is where these tours gather before heading to the historic home. There's also a carriage house on the property, but it's not typically open to the public.
To learn more about the Mark Twain House & Museum, click here. As mentioned, the house is shown via guided tour only, and it's recommended that you reserve tickets in advance here. There are several tour options to choose from, including general, living history, and ghost tours, so you're sure to have a fun and educational experience no matter what option you choose.
Speaking of history, New Hampshire and Maine are home to eight of the Historic Hotels of America, according to the National Trust for Historic Preservation. Here's a look at what hotels made the cut.
NH & ME Home to Eight Historic Hotels of America, Says National Trust for Historic Preservation
Gallery Credit: Megan
Charming $1.6M Colonial is Two Historic New England Homes in One
Gallery Credit: Megan Murphy
More From Seacoast Current