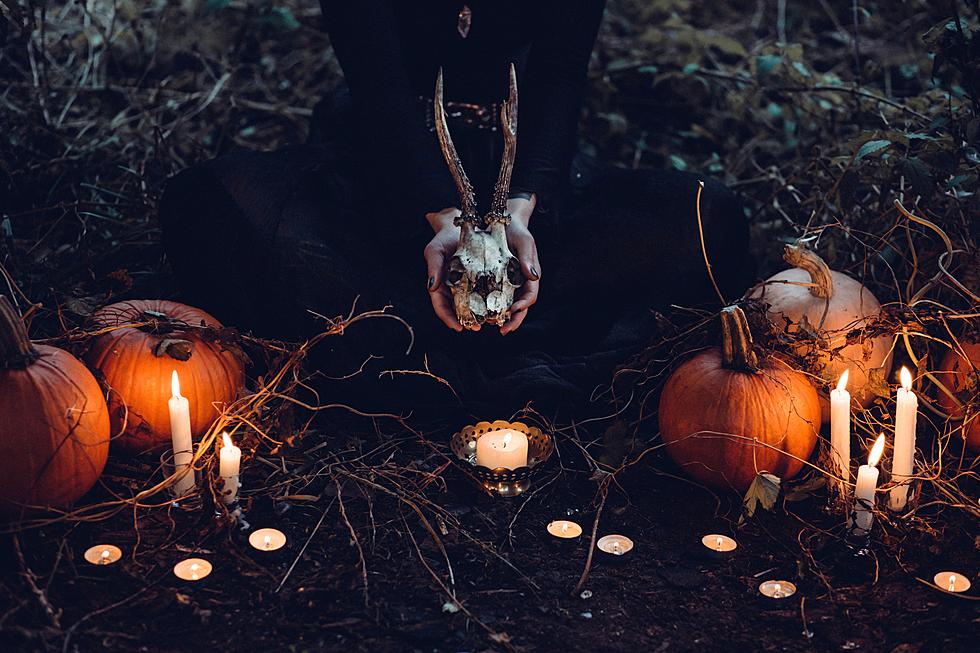 Do You Know the Legend of New Hampshire Witch Eunice 'Goody' Cole?
Photo by freestocks on Unsplash
Editor's note: This article was written by a Townsquare Media Northern New England radio personality and may contain the individual's views, opinions or personal experiences.
I know we all know the history of Salem, Massachusetts. But did you know that in the mid-1600s, decades before the Salem witch trials of 1692 and 1693, the residents of Massachusetts and New Hampshire tried a Eunice "Goody" Cole for witchcraft not once, but three times?
Goody Cole was accused of witchcraft from 1656 to 1680, according to a memorial marker seen on Atlas Obscura's website.
Cole is the only woman convicted of witchcraft in New Hampshire. She died in 1680.
Was Goody Cole Actually a Witch?
Was Eunice "Goody" Cole a witch or was she just an old-fashioned version of the 'Get off my lawn guy?'
Cole's husband was William Cole and there are no records of them producing children in the United States, but the couple immigrated from England when they were older, so it is possible they had some before becoming indentured servants.
Apparently, Goody Cole was a cranky old woman, and anytime something bad happened in Hampton, the residents blamed her for associating with the devil.
Did your cow die? Goody Cole must have made it happen.
Did your crops fail? Goody Cole must have made it happen.
She started getting put on trial for witchcraft back in 1656 in Boston and it continued.
Goody Cole was convicted, whipped, imprisoned, and eventually stripped of her citizenship -- but she was not sentenced to death during her painful life.
As she aged, local residents made sure she had food and helped her with daily living but did it with fear.
New Hampshire Witch was a Legend
When Goody Cole finally passed away, the residents of Hampton were still frightened of her. According to local lore, they drove a stake through her heart and buried her in a shallow grave on her property and attached a horseshoe to prevent her from any further cursing of the town from beyond the grave.
The town always felt a bit of guilt for treating her that way.  Back in 1938 (it took long enough) the residents used her legend to attract tourists to the area or perhaps they really felt bad for how their ancestors treated her.
Copies of her court documents were symbolically burned, and the ashes of those documents were to be buried beneath a planned memorial stone in her memory.
But maybe Goody Cole was angered by this because a hurricane hit the area that year and the stone was not erected until 1963.  
The ashes of her court documents are in the Tuck Museum which is closed but you can still see the memorial stone, which looks like a blob of a boulder with a plaque honoring her memory.
For more information, visit the Hampton Historical Society's website.
How Many in America: From Guns to Ghost Towns
Can you take a guess as to how many public schools are in the U.S.? Do you have any clue as to how many billionaires might be residing there? Read on to find out—and learn a thing or two about each of these selection's cultural significance and legacy along the way.
10 Things You Totally Remember If You Lived in New Hampshire In the 1980's
If you lived here in New Hampshire in the 1980's, there's no way that you didn't know about these events, people and places. They were part of our lives and some, still are. Sadly a few are no longer with us, but enjoy this list. I know I enjoyed remembering all these things from back in the day.
These Items Will Give You Nostalgia for Yoken's Restaurant in Portsmouth
Take a look back at these Yoken's family restaurant items from a menu to the famous treasure chest and "Thar She Blows" whale sign.
More From Seacoast Current