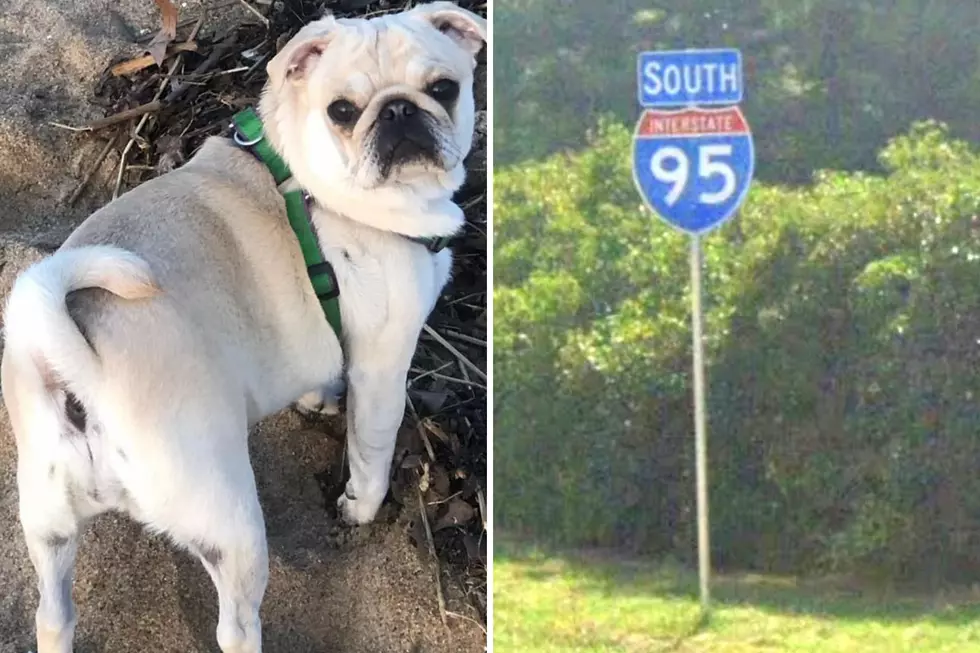 Dog Who Ran From I-95 Crash Scene in Seabrook, New Hampshire, is Found
Nova, a pug who went missing after a crash on I-95 in Seabrook (Seabrook NH Fire Department)
The story of Nova, the dog who went missing after a crash on Interstate 95 in Seabrook, has a happy ending.
The 1-year-old pug was riding in a car that was involved in a car crash Wednesday night in the southbound lanes near the Route 84 (Kensington Road) overpass, and ran away into the wooded area along the highway. The Seabrook Fire Department and Granite State Dog Recovery had been trying to capture her since.
The Seabrook Fire Department said on its Facebook page that Nova was spotted several times, but was scared and eluded capture.
She was finally captured on Sunday morning, according to Granite State Dog Recovery.
"Late this morning, a close family member & a dog she had grown up with found her hiding in the woods and they were able to bring her to safety after four extremely stressful and scary days," the group wrote on its Facebook page.
Granite State Dog Recovery said complete strangers came together in the effort to help Nova to safety. Members of the Hampton Falls and Seabrook fire departments also worked during their off time.
"Their absolute dedication is truly outstanding as they went above and beyond to help in this situation," the group wrote.
Granite State Dog Recovery is a Hooksett based non-profit that says it works with police departments, animal control officers, shelters, veterinarian offices, and rescue groups to help locate missing dogs. It also utilizes social media to get the word out directly to the public.
The group also tries to educate the public on lost dog prevention by encouraging use of collars, microchips, ID tags, and traditional leashes.
Contact reporter Dan Alexander at Dan.Alexander@townsquaremedia.com or via Twitter @DanAlexanderNH
Here Are 13 Things That You Can Only Do in New Hampshire
More From Seacoast Current