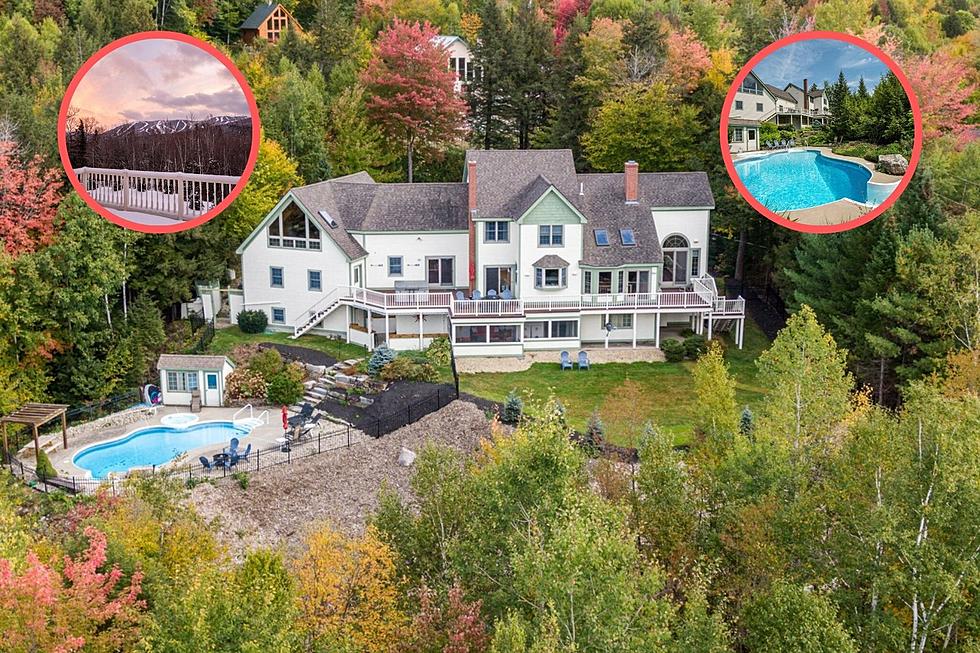 Enjoy Luxury Mountain Living With Ski Resort Views in This Newry, Maine Home
Sally Harkins & Co Real Estate via Redfin: Canva
Editor's note: This article was written by a Townsquare Media Northern New England contributor and may contain the individual's views, opinions or personal experiences.
Deep in Western Maine lies the town of Newry. Known mostly as the home of Sunday River Ski Resort, it's also earned a reputation for having some serious real estate property. This isn't surprising considering Sunday River's proximity and the outdoor oasis all around the area.
Like any other part of Maine, there's isn't a heck of a lot of inventory on the market. However, there's one that certainly deserves our undivided attention.
Let me introduce you to "Mountain Calling," a home on the market that just minutes from Sunday River Ski Resort and countless other incredible outdoor amusements.
This 6 bedroom, 6 bath home is absolutely loaded with features and exceptional views. The 6,000+ sq. ft. house sits on 4 acres, features a pool, hot tub, pristine landscaping, pool house, rec room, yoga studio, bar, and a chef level kitchen.
As for the views, the backyard looks out over a beautiful valley and right up to Sunday River. It's a perfect panoramic view of the resort and surrounding area.
This home is perfect for the family that loves luxury and outdoor recreation. The home can also be a tremendous rental property. In fact, according to the selling agency, Sally Harkins & Co, the home already has $65,000 of money on the books for the 2022 Summer. Clearly, the demand is there for luxury rentals, especially in that neck of Maine's woods.
The asking price is for "Mountain Calling" is $1.699 million. Interested in a viewing? Click here.
Luxury Mountain Living Just Minutes from Sunday River Ski Resort
Tucked away in Western Maine, is this incredible mountain home. Just minutes from Sunday River Ski Resort, "Mountain Calling" is newly on the market, and a serious find for a family looking for luxury mountain living. It's also a prime home to be an income property.
The home has 6 bedrooms and 5.5 baths, a pool, hot tub, rec room, even a yoga studio, and sits on 4 beautiful acres of Newry, Maine land.
Retro-Like Prices: Go Skiing at These New England Mountains for Under $100
Looking for a place to go skiing that won't break the bank? Check out these ski mountains in New England.
More From Seacoast Current