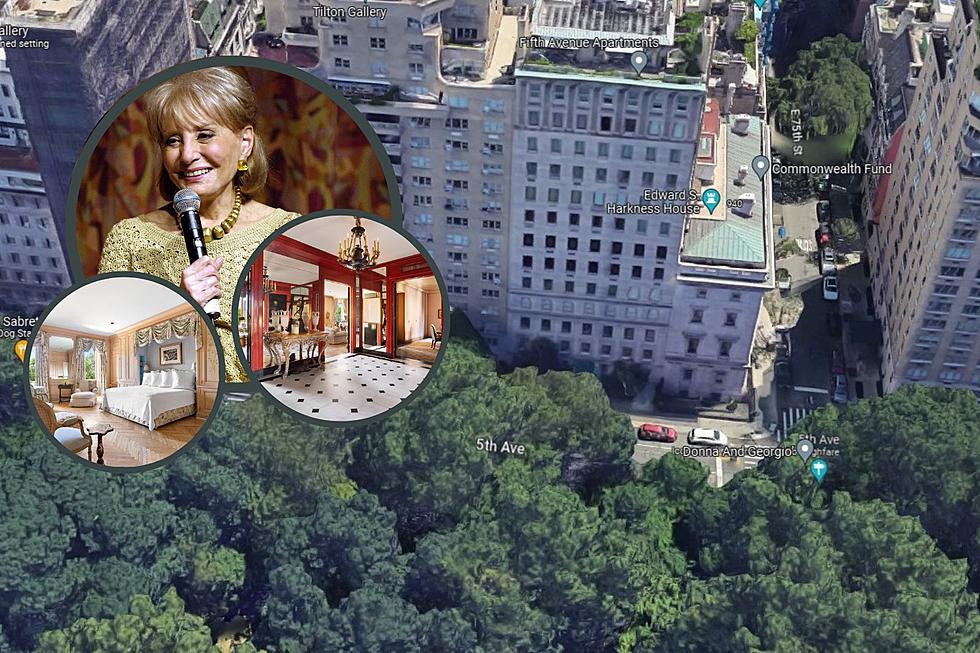 Estate of Boston's Barbara Walters Selling Her Chic 5th Avenue Manhattan Home
Google Maps/Getty/Alexa Lambert Compass
Editor's note: This article was written by a Townsquare Media Northern New England contributor and may contain the individual's views, opinions, or personal experiences.
Imagine the dinner parties, meetings, and gatherings that have happened in this chic residence.  I mean, wow.
It will cost someone nearly $20 million dollars to buy the late TV icon Barbara Walters' incredible 11-room apartment on Manhattan's pricey Upper East Side on famous 5th Avenue.  May she continue to rest in power and peace. Barbara, who broke barriers in television journalism for women during her decades-long career, passed away at the age of 93 on December 30, 2022.
⁠
Now, her place in the white-glove cooperative or co-op at 944 Fifth Avenue next to Central Park, where she lived for 30 years until her death, is listed by Alexa Lambert of Compass. They describe the property as giving a feeling of being in a beautiful hotel in the French countryside.
⁠
According to Robb Report, her apartment spans the entire 6th floor and is filled with collectible pieces, art, and sentimental mementos from her life. It's also got 10-foot ceilings where she has it configured for two bedrooms.  However, it is a five bedroom, five bathroom apartment according to the listing, with expansive views of Central Park.  The living room has three large picture windows with a wood-burning fireplace, as well as a formal dining room. There's also a dressing room with a full mirrored wall and lounge, built-in wardrobes, and artfully painted motifs on some of the walls.
Of course, there's also a library among the expansive, easy flow of the rooms sweeping along the entire 6th floor, with a casual eating area connected to the kitchen as well.  According to the listing, every apartment in the building takes up its entire floor, offering the highest levels of service and privacy with a doorman. And yes, it's pet friendly.
Here's some photographs of her home, with only the lucky who can afford it getting to see each and every space.
Estate of Boston's Barbara Walters is Selling Her Stunning 5th Avenue Manhattan Home
25 Rock Legends in Drag
It takes balls to put on a dress.
More From Seacoast Current