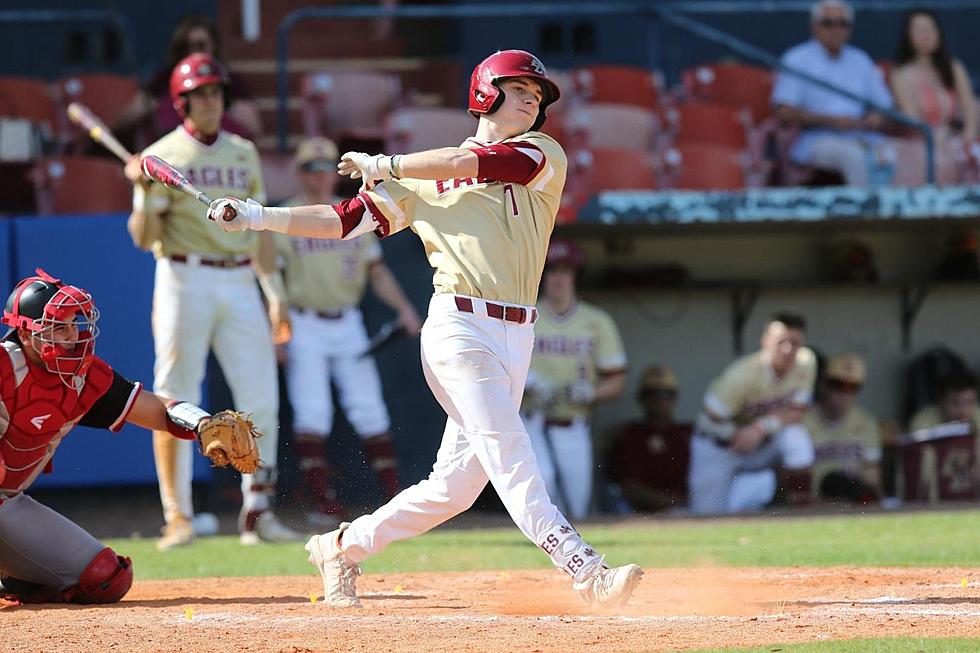 Exeter, NH's Cody Morissette Picked by Miami in MLB Draft
Cody Morissette (Boston College)
It's one thing for a high school to have a player be drafted by a pro team. It's very rare to have two who played for the same college and were drafted by teams in the same city.
That's the unique position Exeter High School and Athletic Director Bill Ball are in after shortstop Cody Morissette, a member of the Class of 2019, was drafted by the Miami Marlins in the second round of the Major League Baseball draft on Tuesday.
He'll join fellow former Bluehawk Hunter Long who also went on to Boston College. Long, a football player, was drafted by the Miami Dolphins in the NFL Draft in May.
"It's crazy both of them ended up in Miami. It's a coincidence but both kids worked extremely hard to get where they are today. I'm wishing them nothing but the best," Ball told Seacoast Current.
Ball joked that he'll have to get his frequent flier miles ready so he can see them play.
On a serious note, Ball said sports runs in the Morissette family.
Morissette's mother Kristen was a graduate of Somersworth High School and is a member of Plymouth State's women's basketball Hall of Fame. His father played basketball there.
"You could tell early on he had a real gift. To me, his greatest gift was his hand-eye coordination. He's had that since he's been a little guy," Ball said, adding that Morissette's parents are "ecstatic" their son was drafted.
Ball said Morissette was a quarterback for the Bluehawks and also played basketball.
"He played all 12 seasons, did it all well. Great leadership and a tremendous athlete," Ball said.
Marlins Director of Amateur Scouting DJ Svihlik was pleasantly surprised Morissette was still available in the second round.
"He was a player we evaluated as much higher. We thought he was going to be off the board on day one," Svihlik said.
Ball said that Morissette has one more year of eligibility left with BC and has to make a decision about where he'll play next.
Contact reporter Dan Alexander at Dan.Alexander@townsquaremedia.com or via Twitter @DanAlexanderNH
Seven boardwalk games and how they can be stacked against you
Seven boardwalk games and how they can be stacked against you
More From Seacoast Current