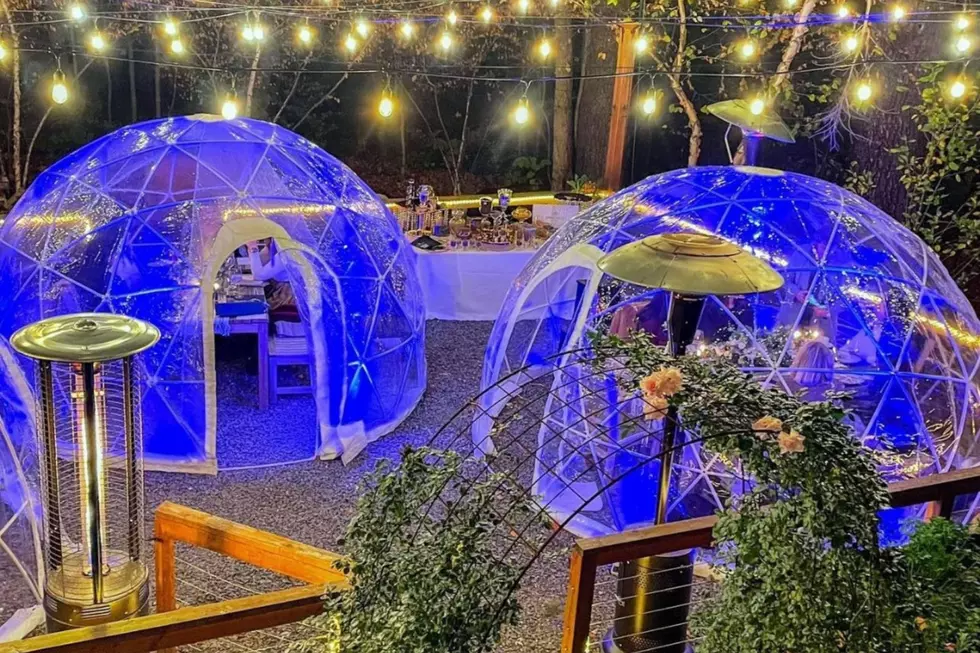 Experience Magical, Unique Outdoor Igloo Dining at This Historic Massachusetts Inn
Travel Like a Local Ma via Instagram
Editor's note: This article was written by a Townsquare Media Northern New England contributor and may contain the individual's views, opinions, or personal experiences.
They call it "Inngloo Wonderland", and if you want to get off the beaten path, then you'll find a little adventure with cozy outdoor dining just 30 minutes northwest of Boston.
The Inn at Hastings Park is in Lexington, Massachusetts, and yes, it's Lexington where the first shot of the American Revolutionary War was fired.  Right there next to that historic spot is where you'll find this award-winning, quaint, and luxurious inn and restaurant.  It's one of the most famous and historic, not just in New England and the country, but the world.
As a matter of fact, according to the Inn at Hastings Park, just steps from their front doors stands the historic Minuteman Statue landmark located on the southeast corner of the Lexington Battlegreen.
But back to this scrumptious, memorable, and photo-worthy dining experience.
The Inn at Hastings Park welcomes back its Inngloo Wonderland, tucked between the Inn's main building and restored barn.  This is where you can find the private, comfortable igloos that seat up to six people.
Whether it's lunch between shopping, dinner under the stars and twinkling lights surround the outdoor Inngloo wonderland experience, or a weekend brunch with mimosas, each igloo features a charming faux-fireplace heater and mini speaker system for some enjoyable music while you dine.
Talk about an atmosphere designed just for your romantic dinner, couple's night out, or ladies who lunch.  Isn't this just magical?
There are so many restaurants that have unique dining experiences when it comes to our New England falls, winters, and early springs, and this one completely caught my eye because of its location. It's also simple and quiet.
Click here if you want to discover more.
These 30 New Hampshire Restaurants Are Worth Making the Trip for
One of the Most Historic Homes in the Country is Up for Sale in the Boston Area
More From Seacoast Current