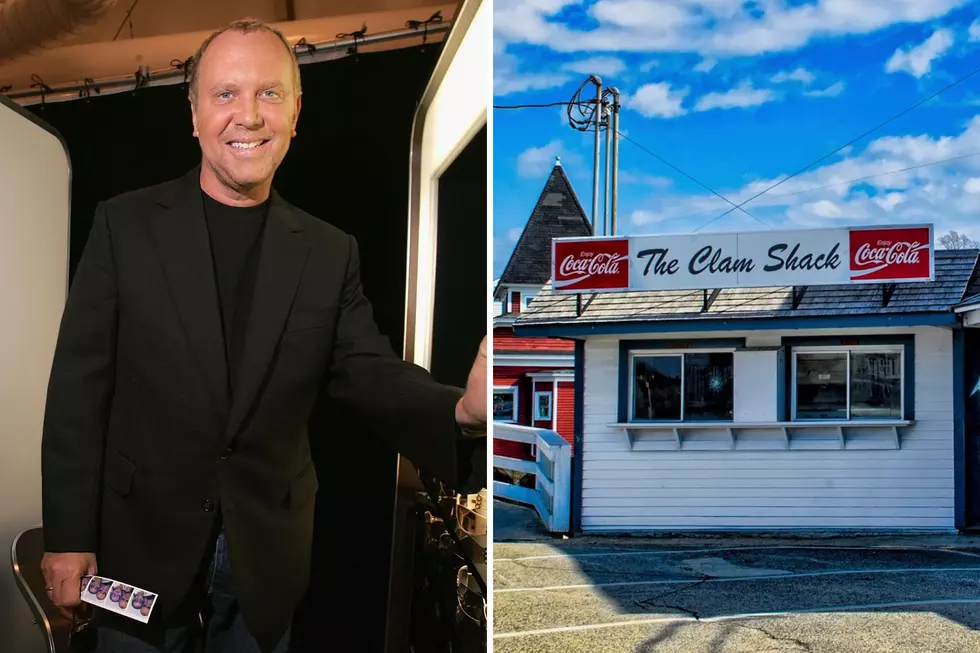 Famous Fashion Designer Michael Kors Stops by This Maine Clam Shack
Getty Images; The Clam Shack via Facebook
Editor's note: This article was written by a Townsquare Media Northern New England contributor and may contain the individual's views, opinions, or personal experiences.
The Clam Shack in Kennebunk, Maine, certainly seems to be a hot spot with celebrities.
Granted, Maine is a great destination place in general, so you're bound to get famous people enjoying all the state has to offer while getting a break from their day-to-day craziness.
But a bunch of 'em sure do stop by this particular local eatery for a lobster roll or two. Football star Drew Brees, Patrick Demspey, George W. Bush are just a few names on the long list.
Another name to be added? How about fashion designer Michael Kors?
You might recognize the name associated with the company that sells designer handbags, clothing, etc. more than you might recognize the man who started it all. (Or maybe you would know him if you're knowledgeable about the fashion world or just wicked smaht. I certainly would not have realized it was him.)
Anyway, he stopped by in early September, according to a Facebook post from The Clam Shack, and got some seafood and shared some stories.
He even talked of a "Clam Shack Clutch." Would you buy one?
Maybe Michael Kors would even consider designing a new line of merch for the Clam Shack. You never know, right?
There was a Michael Kors store in the Maine Mall in South Portland that came in around 2014, but that has since been closed for some time now.
No other Michael Kors stores exist in Maine, but there are 3 in New Hampshire.
Any guesses on the next celeb to make a visit to The Clam Shack?
18 Celebrities Who Have Owned Homes In Maine
From Kittery to Islesboro, some of Hollywood's biggest names have owned homes in Maine. We explore the who and where.
20 Celebrities Who Love the New England Patriots As Much As You
Patriots Nation is strong with or without Tom Brady and these celebrities count themselves among the those who love New England's football team.
More From Seacoast Current