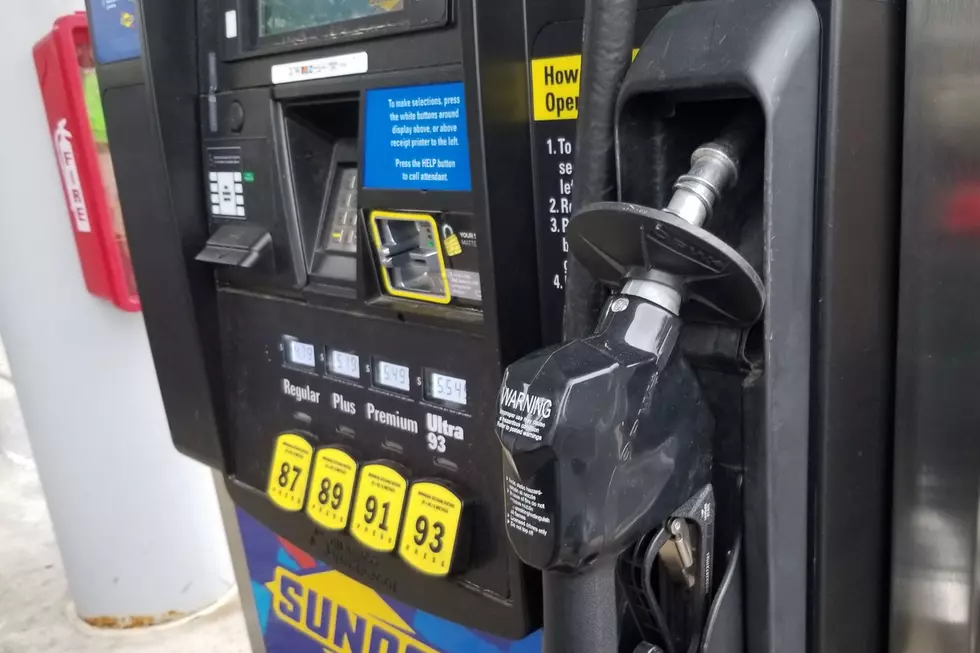 Price at the Gas Pump Heads Back Up in New Hampshire, Maine
Sunoco gas pump (Dan Alexander, Townsquare Media)
The price at the pump is heading back up to create one more energy cost headache as winter draws near.
The average price for regular in New Hampshire is up 8 cents, from $3.39 to $3.47, in the past week, according to AAA's price survey.  Maine's average price has jumped 10 cents in the past week.
Dan Goodman of AAA Northern New England said it's a supply and demand issue. OPEC's decision to cut production increased the price of crude by 12%. Meanwhile, an increase in demand from 8.83 million barrels a day to 9.47 million in the past two weeks.
How high does Goodman see prices going?
"We're at a point where it's kind of this wait-and-see where the demand goes within the next week and the following week. Fuel demand is historically lower in the fall. We have to see where refining capacity goes and oil supplies go. Refining capacity and oil supplies need to increase to drive prices back down," Goodman told Seacoast Current.
Goodman said that introduction of the winter blend and a decrease in demand could also help bring prices down. On Friday, California Gov. Gavin Newsom announced that refineries could start selling winter blends now instead of waiting until November. Many states follow California's protocols for fuel and emission standards.
Other Factors Affect Pricing
The way a gas station purchases its supply also affects how quickly prices go up. Some stations have gone up 15-20 cents in one day while others a few cents or not at all.
"It's a combination of quite a few factors. The wholesale prices are changing multiple times a day. It used to be that gas stations would purchase gas three or four times a week. You now have gas stations purchasing every day to try to cut those fluctuations in prices," Goodman said. "You have competition among stations...the more miles a truck must haul fuel to a station, the more it's going to cost at the pump potentially. So, the location of the station is a factor."
Real estate costs, rent, and property taxes can also be factors for stations when determining a price.
Goodman said the continued release from the Strategic Petroleum Reserve could help hold back prices. President Joe Biden authorized the release of another 10 million barrels. The SPR currently stands at 416 million barrels, its lowest level since 1984. 160 million barrels have been released since March.
Contact reporter Dan Alexander at Dan.Alexander@townsquaremedia.com or via Twitter @DanAlexanderNH
Get Your Halloween on With This Ultimate New England Spooky Playlist
More From Seacoast Current