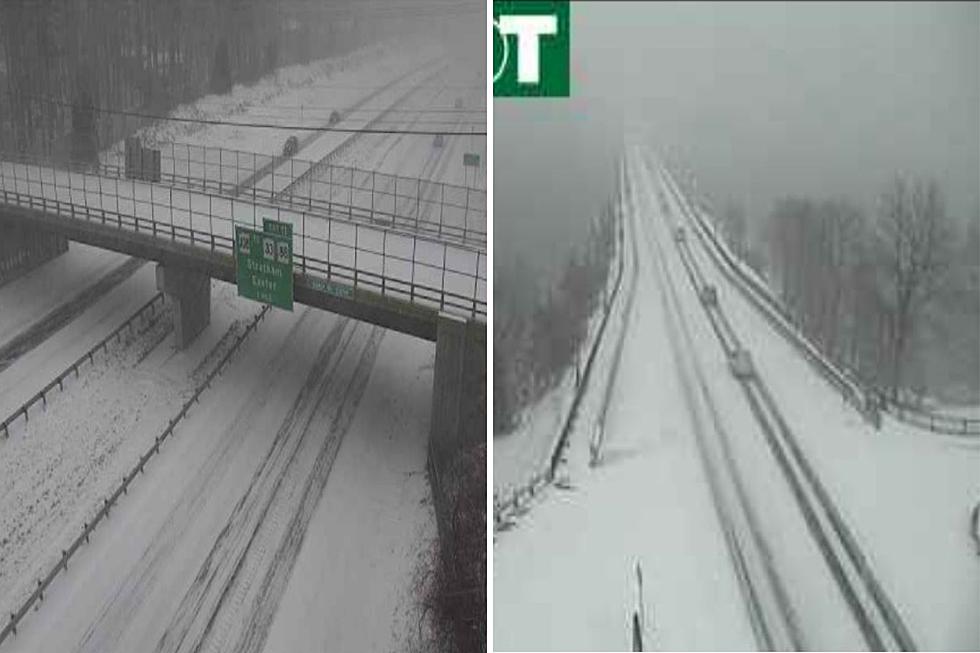 Friday is a Winter Wonderland on the Seacoast
Snow on Route 95, Route 16 on Friday morning (NH DOT)
In an ideal world, Friday would be a great day to stay inside with hot chocolate, gaze out the window, and watch the snow gently fall.
Here in reality, it's a great day to stay off the roads as up to a foot of snow is expected to fall by Friday afternoon when it starts to taper off.
The speed on Route 95 and the Spaulding Turnpike was reduced to 45 mph on Friday morning. 15 flights were canceled from Manchester-Boston Regional Airport, according to FlightAware.com.
Many school districts canceled classes on Friday.
The Worst of the Storm
The heaviest of the snow, which could fall at a rate of 1-2 inches per hour, will be Friday morning according to National Weather Service meteorologist Chris Legro in Gray, Maine.
"The storm is on track. We're pretty much in it now," Legro told Seacoast Current. "It will start to taper off right around noon if not a little after."
The storm itself is pretty uneventful, with all snow falling for the entire Seacoast area with no changeover to freezing rain, sleet or ice.
"No surprises really, versus some of the other storms we've had this year," Legro said.
Parking Bans & Closures for Friday
Saturday will be a good day to clear away the snow, with sunny skies and temperatures around freezing.
"Given the stronger sun, we should see some of this start to melt,"Legro said, "Then Sunday it's in the upper 30s so additional melt will go on all weekend."
Send your pictures of the snow to reporter Dan Alexander at Dan.Alexander@townsquaremedia.com or via Twitter @DanAlexanderNH
Here Are 25 Words, Phrases That Only New Englanders Say
More From Seacoast Current