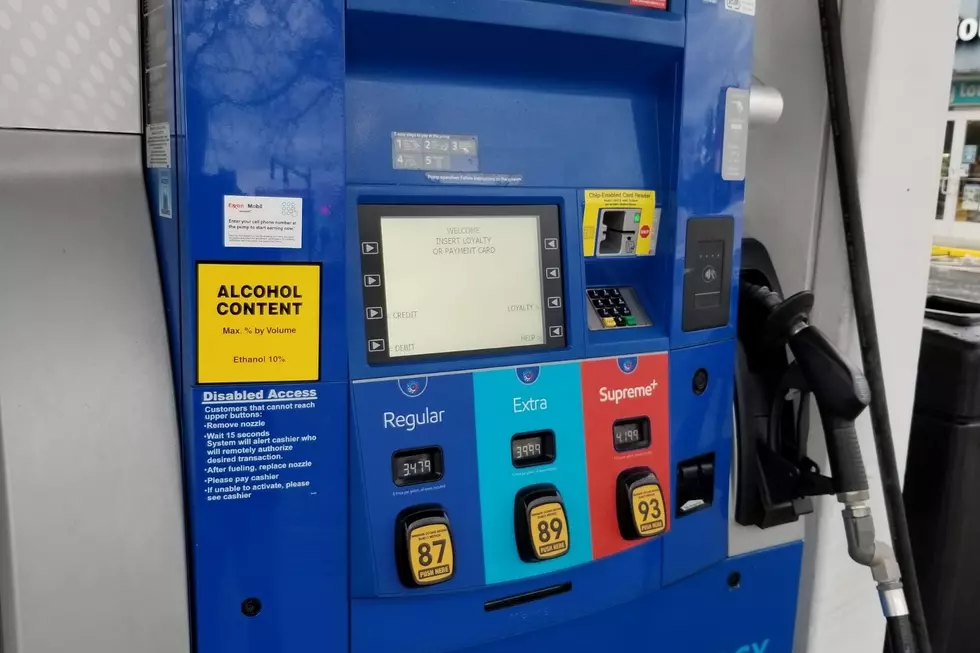 Gas Prices Back Up but Not for Long, Analyst Says
Gas pump at a Mobil station (Dan Alexander, Townsquare Media)
Gas prices that dropped in recent weeks have jumped an average of 22 cents in the past week on the Seacoast, but it's only a temporary situation.
The average price of regular in New Hampshire was $3.72 Wednesday, according to AAA Northern New England's survey of gas prices, compared to $3.50 a week ago and $3.39 a month ago. It's a similar situation in Maine, where the average price is $3.89 versus $3.65 a week ago and $3.52 a month ago.
What's driving the increase this time? Tight supply in the northeast caused by several factors, according to AAA Northern New England's Dan Goodman.
"Right now, refining capacity has been lower since the pandemic. You mix that with the seasonal maintenance on the refineries, there's been a little slower demand. There's been fewer imports of gas because there's been multiple strikes in France at refineries," Goodman told Seacoast Current. "And because the Gulf Coast is receiving less gas and oil from Europe the Gulf Coast, suppliers are sending less gas to the northeast than normal."
Also contributing to the tight supply is unexpected refinery work at the Monroe Energy refinery outside Philadelphia, and an Irving refinery in Canada that supplies the northeast.
Prices may start to decline again soon, according to Goodman, who did not know how high prices would get
"We believe this is a short term issue, and very shortly we should be seeing supplies back to normal," Goodman said.
Contact reporter Dan Alexander at Dan.Alexander@townsquaremedia.com or via Twitter @DanAlexanderNH
You Never Know What You Might Find at These 15 Antique Stores in New Hampshire
More From Seacoast Current