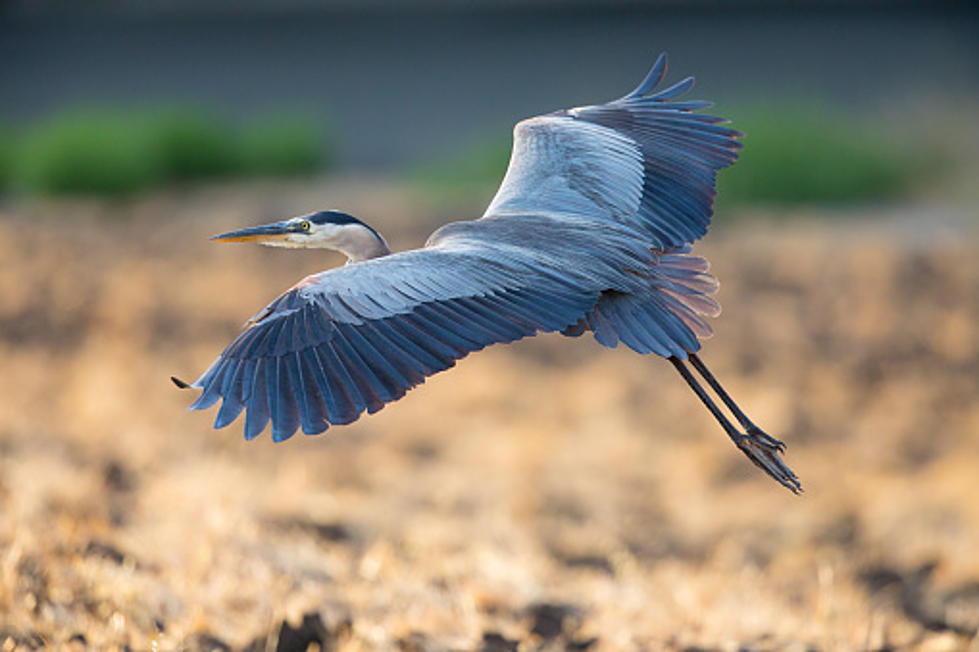 Great Blue Heron from Harpswell, Maine, Flew 2,000 miles to Cuba in 7 Days
Getty Images/iStockphoto
My dad, Papa Lew, has become a big bird guy in his retirement! He bought special binoculars for birdwatching and even has an app that helps him identify birds based on their call. It's like Shazam for bird songs!
Birds are pretty amazing and fascinating creatures. When human beings want to visit somewhere warmer we need to buy a plane ticket, pack a bag, go to the airport, there are so many steps. Birds can just take off whenever they want!
Great Blue Herons are among the most beautiful and complex birds of them all! According to discoverwildlife.com, both the male and female Great Blue Herons help with incubating the eggs of their young. Look at them not confining to traditional gender norms. We love to see it!
Nowadays, we have GPS transmitters that allow us to track these gorgeous creatures and their migrations! It's pretty amazing stuff.
According to the Heron Observation Network of Maine on Facebook, Harper the Great Blue Heron was tagged in Harpswell, Maine (hence her name!) She spends her summers New Brunswick, Canada and her Winters in Guajaca Uno, Cuba. Not a bad life huh?
This fall she departed on her journey on October 2nd and flew nonstop for 40 hours to Bermuda. She spent three days in Bermuda, because why not? Then she flew another 30 hours to the Bahamas. She chilled there for 8 hours before completing her journey's final leg to Guajaca Uno.
Harper clocked  2,130 miles in just 7 days and most of it over open water!
Check out her route:
Have a nice Winter, Harper! We will see you in the Spring :)
Take a Look at These Super Rare, Crazy-Colored Lobsters Found in Maine, New England
10 Most Dangerous Critters in Maine
More From Seacoast Current