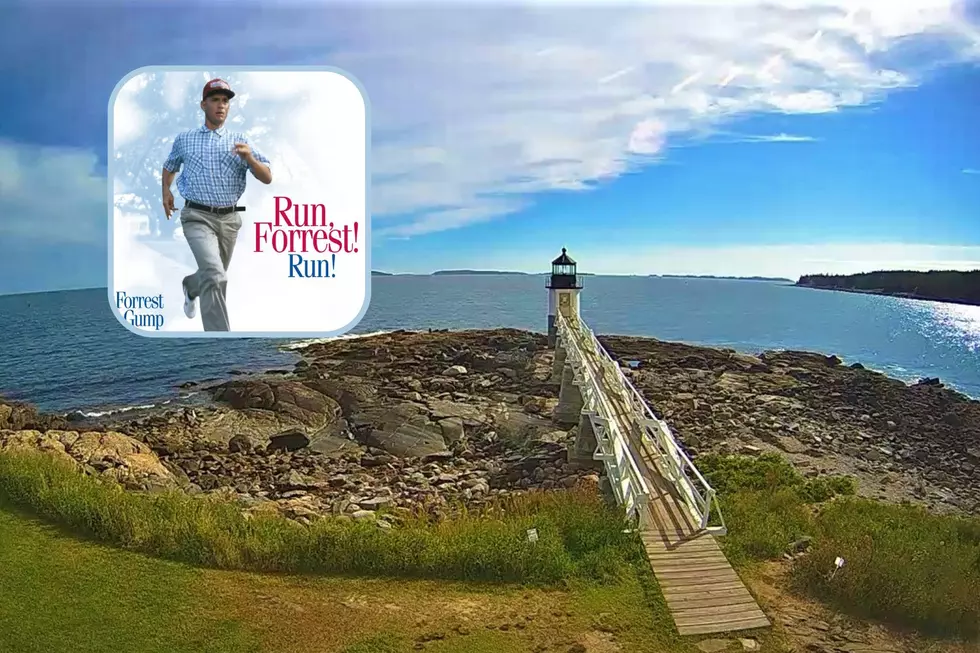 Have You Visited the Picturesque Maine Lighthouse Made Famous During the 'Forrest Gump' Running Scene?
Marshall Point Lighthouse Live Cam/Forrest Gump via Facebook
Editor's note: This article was written by a Townsquare Media Northern New England contributor and may contain the individual's views, opinions or personal experiences.
I STILL haven't made the road trip to Marshall Point Lighthouse in Port Clyde, Maine, where the Forrest Gump movie scene with Tom Hank's beloved character crisscrossing the country over 15,000 miles took place.
You remember the scene, right?  One of the most favorite things for people to do is reenact it.
Anyway, this 1994 award-winning music-filled film directed by Robert Zemeckis and written by Eric Roth takes us all on a historic journey of love, fear, hope,dreams, tears, and laughter.
Starring Tom Hanks, Sally Field, Robin Wright, Gary Sinise, and Mykelti Williamson, Forrest Gump moved every one of us, and having one of the iconic scenes at the Marshall Point Lighthouse made this sweet landmark and quaint museum and keeper's house so popular that it's still a bucket list item for so many today, including me.
According to the movie, Tom Hank's character, Forrest Gump, ran for 3 years, 2 months, 14 days, and 16 hours.  If you click on Movies Stack Exchange, you can see a couple of maps of where Forrest ran, with that one turnaround point at this beautiful lighthouse at the very end of the St. George Peninsula.
I mean, how much more Maine can you get?  There's even a serene live cam.
According to the Marshall Point Lighthouse and Museum website, it's totally free to go visit and wonder around the rocky shoreline taking photos and even running up to the lighthouse door and turning around, just like Forrest did.
The grounds are open from sunrise to sunset just during the summer. Thousands visiting annually and even making donations for upkeep inside the museum, which includes Forrest Gump movie info as well as the history of this special Maine attraction.
Old Movies That Are Surprising Hits on Netflix
These movies didn't make much of an impression in theaters, but they're now huge favorites all over the world on Netflix.
Artsy $16M, 68 Acre Stowe, Vermont Estate With Mini Golf, Tennis Pavilion, Game Room, and Helicopter Pad