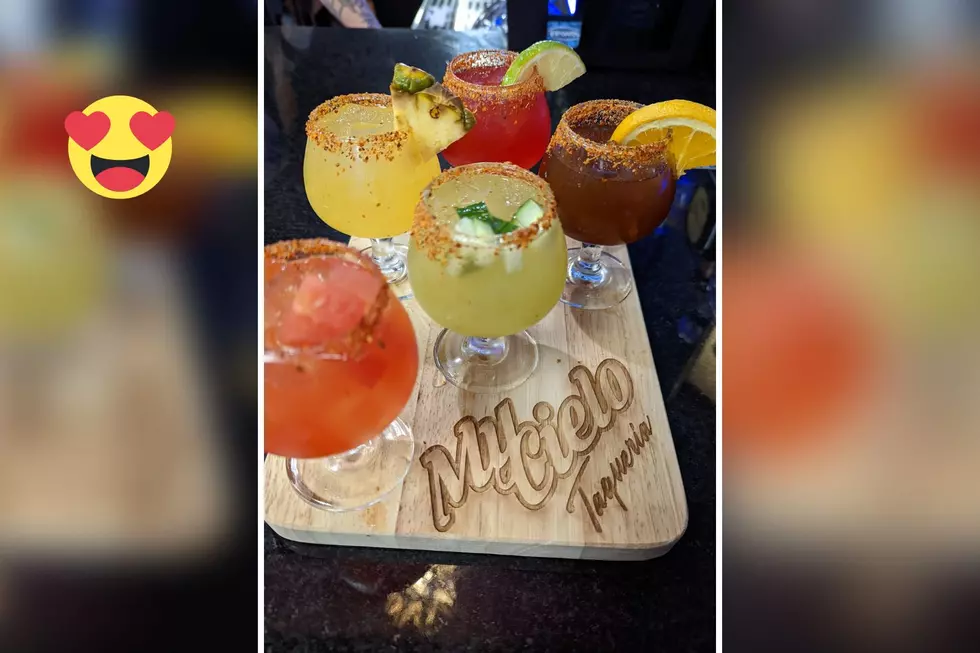 Margarita Flights Are a Thing at This Epping, New Hampshire, Restaurant
Laurie Wilson via Facebook, Canva
Editor's note: This article was written by a Townsquare Media Northern New England contributor and may contain the individual's views, opinions, or personal experiences.
Beer flights? They are quite common!  Bloody Mary flights? It's like seeing a shooting star. They are rare, but they do exist. Now, margarita flights... that is something I have never seen before, until now! To say I am intrigued is an understatement.
I am a proud member of the Seacoast Eats community on Facebook. If you live on the Seacoast in New Hampshire or Massachusetts, it's a fantastic way to discover new restaurants in the area.
Laurie Wilson posted this photo to the group, and I proceeded to do a not double, not triple, but a quadruple take. It might be the most beautiful photo to ever grace my newsfeed (my apologies to everyone on my friends list who has shared a photo of their baby).
She captioned the photo:
"RUN! DO NOT WALK! RUN to My Cielo Taqueria  Seriously good! Look at this margarita flight! "
I mean, come on!
Can you say holy guacamole?!
After taking a peek at their menu, I can already tell this place is going to be my vibe. They had these inspirational quotes on their website:
"Don't judge your taco by its price"

"Work Hard. Be Nice. Eat Tacos"
Here's my personal favorite:
"Inhale tacos. Exhale negativity"
There were some frequently asked questions in the comments, so I will answer them here:
Where is this beautiful place located? 23 Fresh River Rd in Epping, NH, across from Lowes, in the plaza behind Applebee's.
Are there any other locations? Yes! There's one in Rochester, NH!
What are the "must order" dishes? People have been raving about their enchiladas and tamales, but the whole menu looks bomb.
Follow My Cielo on Instagram and Facebook and go visit them at their Epping or Rochester locations.
'Trick or Treat' Yourself to a Halloween Manicure at These New Hampshire Salons
20 of the Best Places in New England to Get Apple Cider Donuts
Fall in New England is here and so are the Cider Donuts! Try one of the 20 best places to get your warm and fresh cider donuts in New England.
More From Seacoast Current