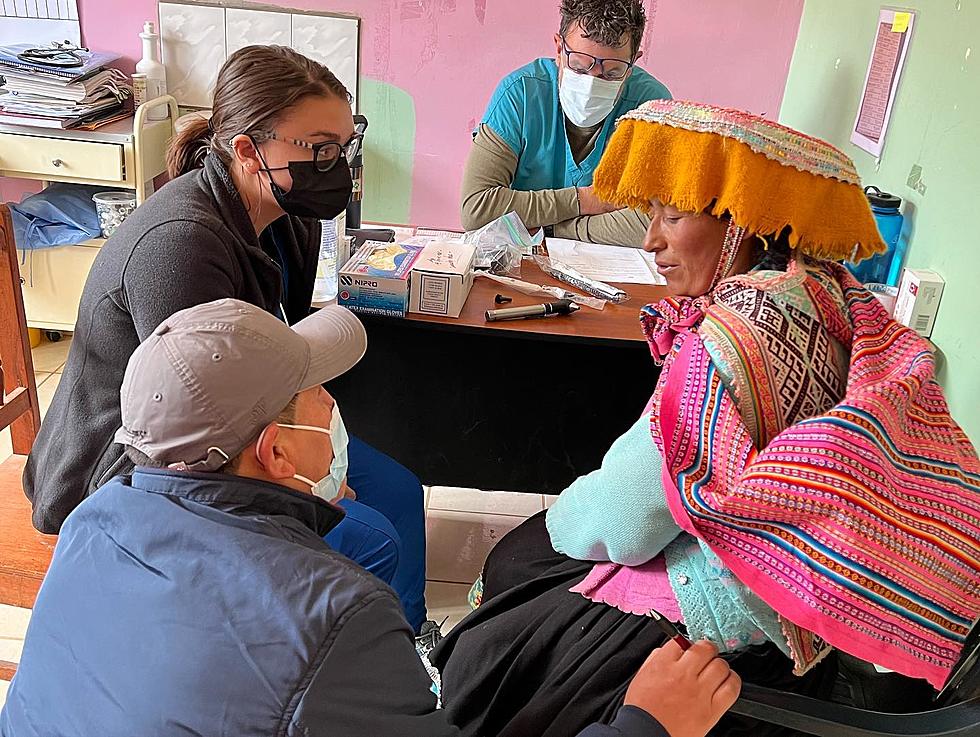 Massachusetts-Based FNE International Brings Hope to the World
FNE International via Facebook
Editor's note: This article was written by a Townsquare Media Northern New England contributor and may contain the individual's views, opinions, or personal experiences.
Stop for a minute and think about how fortunate we are.  We have clean water, access to healthcare, and plenty of medical professionals in our country.
Simple items, like reader glasses, are no big deal.  But, in countries like Peru, Nicaragua, and Dominican Republic these are luxuries in these beautiful countries.
If you are reading this on a computer or smartphone, think about not having that gateway to the world.  I know it's a daunting thought, but it's real for many.
Children are inquisitive, fun-loving, sometimes shy, and curious, whether they're in the US or in Peru.  The difference is what they have access to, whether it's education, healthcare, or a roof over their heads.
There's a non-profit organization called FNE International which Facilitates, Networks, and Empowers communities in developing nations to identify opportunities to progress in the areas of health, housing, and education.
The FNE difference is the team, comprised of a board of directors and volunteers. FNE International offers expert help in teaching communities how to build adequate housing, and volunteer medical professionals to assist the local medical teams in outreach to the poorer locals.
The teams bring supplies and a yearning to help serve and teach.  They arrive with smiles, and a desire to make a difference through cultivating sustainability.
91% of donations go directly to projects.
According to FNEinternational.org, the charity explains why they are unique. "Rather than delivering resources through a top-down approach, a model that moves "laterally" can have a greater impact in further empowering rural community leaders by strengthening networks and organization through the identification of best practices."
FNE International is one of the top-rated non-profits in America.
The organization was hit hard during and post pandemic and would love your support. If you are interested in serving on a trip, or have FNE present to your group email them at ikecip@fneinternational.org.  Donations accepted at fneinternational.org/donate to be able to continue their journey and important work.
20 Things That Annoy People From Massachusetts
These are the things that will annoy people from Massachusetts the most.
10 Completely Free NH Craigslist Items That People Haven't Been Able to Give Away
More From Seacoast Current