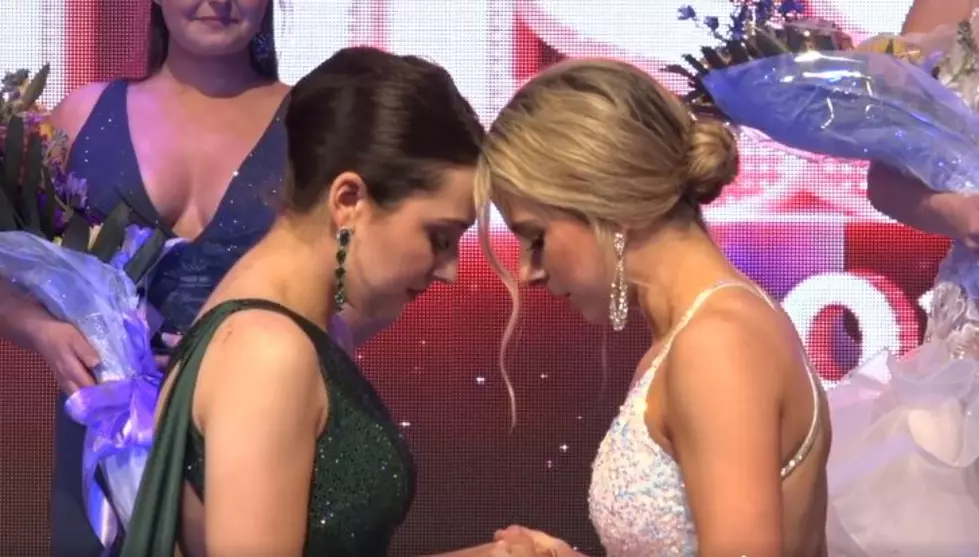 Miss New Hampshire Winner, Sarah White, to Compete for Miss America
Miss New Hampshire Scholarship Program via Facebook
Editor's note: This article was written by a Townsquare Media Northern New England contributor and may contain the individual's views, opinions or personal experiences.
Personally knowing Miss New Hampshire might be resume-worthy.
Half kidding.
That said, once you meet Sarah White, you will fully understand why she won the prestigious title of Miss New Hampshire 2022.
"My goal throughout my time in the program has been to be a leader while remaining authentic and true to my values," said White. "I aspire to move forward with these qualities as Miss America while promoting my Social Impact Initiative of 'Mind Your Mental Health', elevating the organization, and being a role model on a national scale."
First winning Miss Winnipesaukee, White's dedication to the program and journey has been a long time coming.
"I became involved in the Miss America Organization at 9 years old, and it has been a constant in my life for 14 years," said White. "I continue to spend my time in the organization because of the amazing bonds that are formed, opportunities to share my voice with a large audience, and the incredible scholarship dollars that are provided."
Her reaction to winning is everything: overwhelmed, over joyed, and speechless.
Now a week after the show, White has been granted over $50,000 in scholarships to put toward continuing her higher education.
"It still feels surreal," said White. "This job is something that I have been working toward for so long, and to have earned the role is a dream. "
Her job this year is just beginning. White will now be preparing to compete for Miss America in December.
"Becoming Miss America would be the opportunity of a lifetime," said White.
A big and personal congratulations to Sarah White, from me. It is amazing to see someone fall into their passion and stay humble when reaching enormous milestones.
Trying to soak every moment of the competition up, White said that "My favorite part of this year's competition was when we performed the opening number for the last time on the final night. The candidates and crew created such an incredible bond throughout the week and the audience was filled with excited patrons; you could feel the energy throughout the theater! There is no better feeling."
Go get 'em, future Miss America.
On behalf of the 603, good luck, and we are rooting for you.
The New Hampshire Home so Extravagant That Even a Realtor Called it Their Dream Home
You'll feel like you're at a luxury resort but only an hour from Portland or Boston!
Read On: Take a Peak Inside This $19.5M Lake House in New Hampshire
More From Seacoast Current