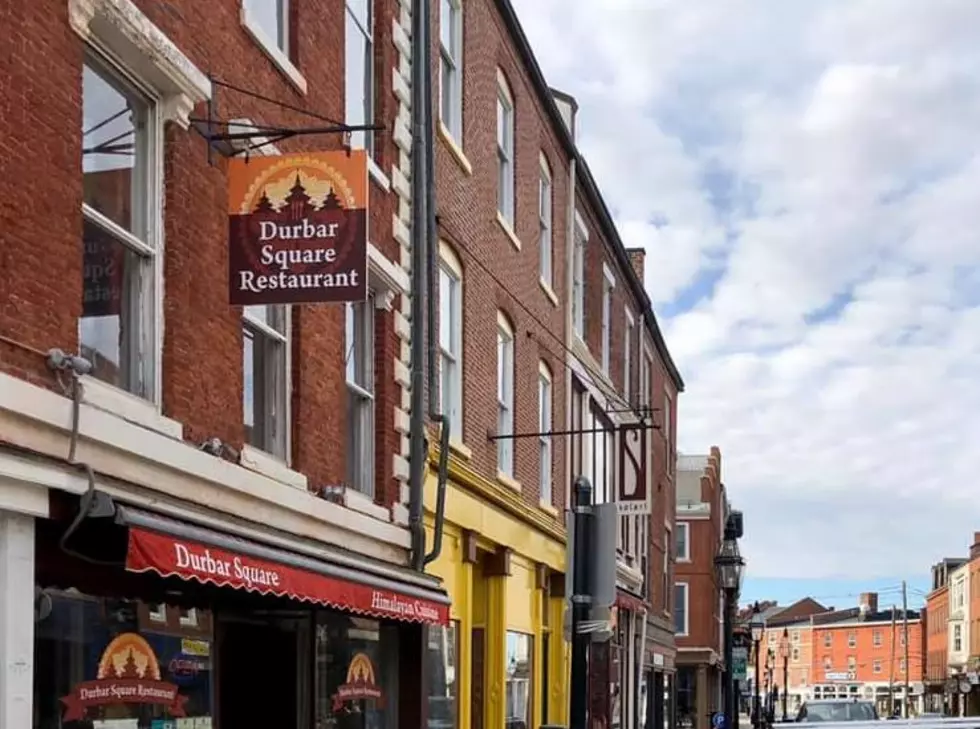 Now Is Your Chance To Try Nepalese Food In Portsmouth, New Hampshire
Durbar Square via Facebook
Editor's note: This article was written by a Townsquare Media Northern New England radio personality and may contain the individual's views, opinions or personal experiences.
I had no idea what Nepalese food was, but I'll try anything once.
When Steven and I first moved to the Seacoast, we wanted to try the Nepalese restaurant called Durbar Square in downtown Portsmouth. The food was excellent (Try the Mo Mo! Food so nice, they named it twice!) but what we really loved was the service.

Enter your number to get our free mobile app
The owner, John, knew it was our first time and guided us through the whole experience. He suggested dishes he thought we would like and frequently checked in to ensure that we were enjoying ourselves. (which we were!)
It's this kind of service that makes local businesses the fabric of our communities. I wasn't surprised to see people praising the restaurant on the (un)official City of Portsmouth, NH Facebook page. By the way, many restaurants downtown have gone into "hibernation" until Spring but not Durbar Square. Their doors are open and they are ready to serve you!
Pamela Burgess posted this in the group:
"If you have not recently treated yourself to the most DELICIOUS Nepalese food, it's time!!
Durbar Square Restaurant
10 Market Street
Portsmouth
It is so good on a chilly evening, or anytime. And, Bonus! John, and staff, are incredibly kind and generous."
I couldn't agree more!
If you live closer to the Queen City, don't you fret. John also owns a Nepalese restaurant on Hanover Street in Manchester called Cafe Momo. Could I love that name more? No, no I could not.
These 10 NH Restaurants Deserve Your Attention
More From Seacoast Current